What will you learn in Summer Camp's free packaging classes?
Wondering what's possible when designing for digitally printed boxes? How about how to scale your packaging as your bustling e-commerce venture grows? What even IS sustainable packaging and how do you increase your use of it?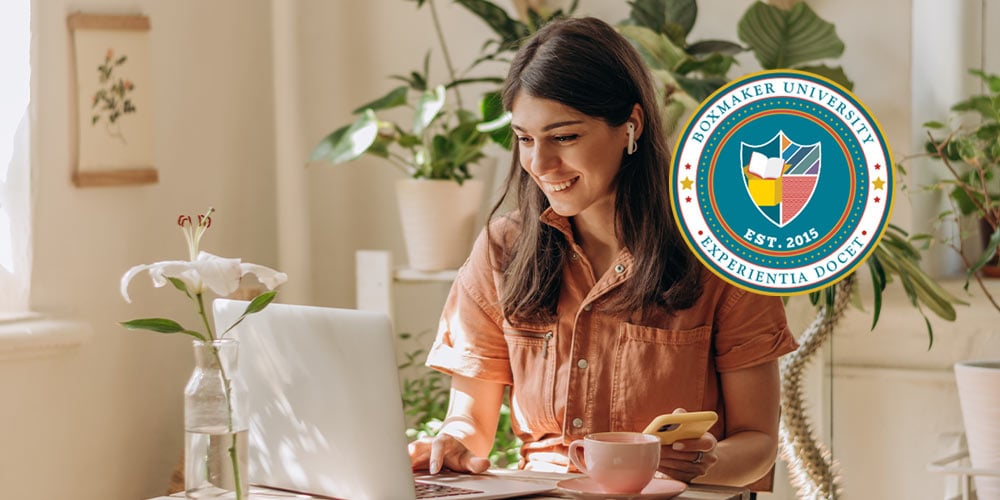 If you have these types of questions, we've got the answers at BoxMaker University Summer Camp. This 5-day virtual event takes place July 11th–15th, 2022, is completely free, and features a variety of live webinars to increase your understanding of packaging and inspire your next project.
Whether you're new to packaging in your job role, a seasoned pro, or a member of the packaging trade, BoxMaker University has something to offer you. Don't miss this free event, register here.
Here are the webinars that will be featured as part of this year's event:
Webinars for Everyone
Exploring What's Possible: Designing for Digitally Printed Packaging

Watch this on-demand webinar to learn about the possibilities that digital print delivers to your corrugated packaging and custom label projects. Explore eye-catching creative executions that can be achieved easily by leveraging the power of digital and learn the basics of preparing an artwork file for digital print production.
This webinar is perfect for graphic designers, marketers, and brand strategists who want to maximize the relevancy of their packaged products to the consumer audience. The first step in leapfrogging your competition on the shelf is to register for this free class now!
Presented By: Katy Hart, Director of Marketing of The BoxMaker
Taking Charge of Change: Delighting Consumers and Solving Supply Chain Challenges with Digitally Produced Packaging

Digital print production for corrugated packaging and custom labels empowers you to increase brand relevancy to the consumer and build agility into your operations. Join us for this free virtual webinar to learn how to leverage digitally produced packaging to position your business to meet new challenges head-on.
This class is intended for business leaders who must improve speed-to-market, artwork revision control, and their packaging operations, while increasing market share of their products with print that engages their audiences. Start taking charge of change and register now!
Presented By: Richard Brown, President and Co-Owner of The BoxMaker
Ready, Set, Retail! POP and Shelf-Ready Packaging 101
Join us for this on-demand webinar to hear about the current trends that are driving the success of point-of-purchase displays and retail-ready packaging.
Leave with an understanding of how to leverage digital print production to adapt your retail packaging strategies to shifting consumer expectations and peek at the future of retail and see what's possible now by integrating IoT technology into your packaging and displays.
Presented By: Kristi Duvall, VP of Sales of The BoxMaker
People, Planet, Profit: Sustainable Packaging Options that Please Consumer and Brands

It has never been more important for brands to adopt sustainable packaging practices to satisfy consumer demand and their own environmental stewardship performance goals.
Join us to learn about the many options available to your business to integrate more environmentally conscious packaging choices into your supply chain.
Presented By: Kristi Duvall, VP of Sales of The BoxMaker
The Art & Science of Sustainable Packaging

As good stewards for the environment, we are on a mission to make the right decisions about packaging. There are many factors that go into designing the most sustainable package including: proper protection for the transit cycle, damage prevention, as well as the lifecycle of the materials. The "science" behind the decisions that should be considered will be demonstrated during this webinar from the Pregis IQ design and testing facility. The art behind packaging design also influences customer experience – a very important part of customer lifetime value.
Tune in to learn how optimizing sustainable package through design, material choices, elimination of damage, and material disposal is part of the customer promise when partnering with Pregis and The BoxMaker.
Presented By: Damon Lucenta, Sr. Manager of Pregis IQ Packaging Services
Scaling for E-Commerce with Digitally Printed Corrugated Packaging

In this free webinar, Justin Stacey will showcase the value of digitally printed and finished corrugated packaging for e-commerce brands as they grow from small startup to thriving success. Justin will demonstrate how easy it is for brands of all sizes to scale their packaging with their business through web-to-print platform Fantastapack.com, and discuss when it's time to partner with a sales representative who can customize your packaging to your businesses' specific needs.
This webinar is perfect for e-commerce entrepreneurs who are looking for ways to scale their business sustainably and cost-effectively. Register now to learn from Justin Stacey how digital printing can help your business grow.
Presented By: Justin Stacey, Vice President of E-Commerce Solutions of The BoxMaker and Fantastapack.com
Trade-Exclusive Webinars for Packaging Manufacturers and Distributors
New this year to BoxMaker University Summer Camp, we will be offering an exclusive trade-specific track to registered guests representing packaging manufacturers and distributors.
Manufacturers and distributors of corrugated packaging who are interested in exploring the capabilities of digital print for their own plants or interested in partnering with a service provider such as The BoxMaker should not miss these classes.
As a leading provider of digitally printed and finished corrugated products in the United States, The BoxMaker serves members of the trade through its Trade Services program. Learn more here: www.boxmaker.com/trade.
Selling the Benefits of Digital Print as a BoxMaker Trade Partner

Digitally printed and finished corrugated packaging reduces tooling costs, shrinks lead times, and produces a high-quality finished product. Join us for this free webinar to learn the basics of selling the value of digitally printed boxes and retail displays to your client base, and how to leverage The BoxMaker's Trade Services program to gain immediate access to these game-changing products without additional equipment investments.
Presented By: Brett Kirkpatrick, Director of Trade Business of The BoxMaker

The Digital Print Production Workflow and Equipment Features

Join us for a behind-the-scenes look at the digital print and finishing workflow and the benefits it delivers to corrugated manufacturing for high graphics packaging. Brett Kirkpatrick, Director of Trade Services for The BoxMaker, will discuss how digital production can be leveraged to save on costs and shrink lead times, while detailing the capabilities of the key machinery that makes it all possible.
Presented By: Brett Kirkpatrick, Director of Trade Business of The BoxMaker
For more information on BoxMaker University Summer camp and to register for this event, please click here.
3 Ways to Differentiate Your Product Packaging with Digital Print in 2022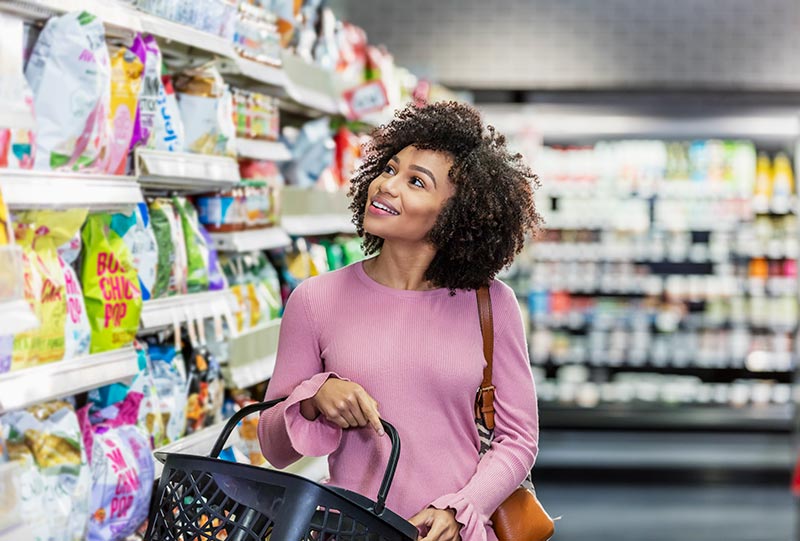 3 Ways to Differentiate Your Product Packaging with Digital Print in 2022
Satisfy consumer demands and meet supply chain challenges with these three ways to differentiate you …
Read Now
Holiday 2023: Consumer Trends and Packaging Opportunities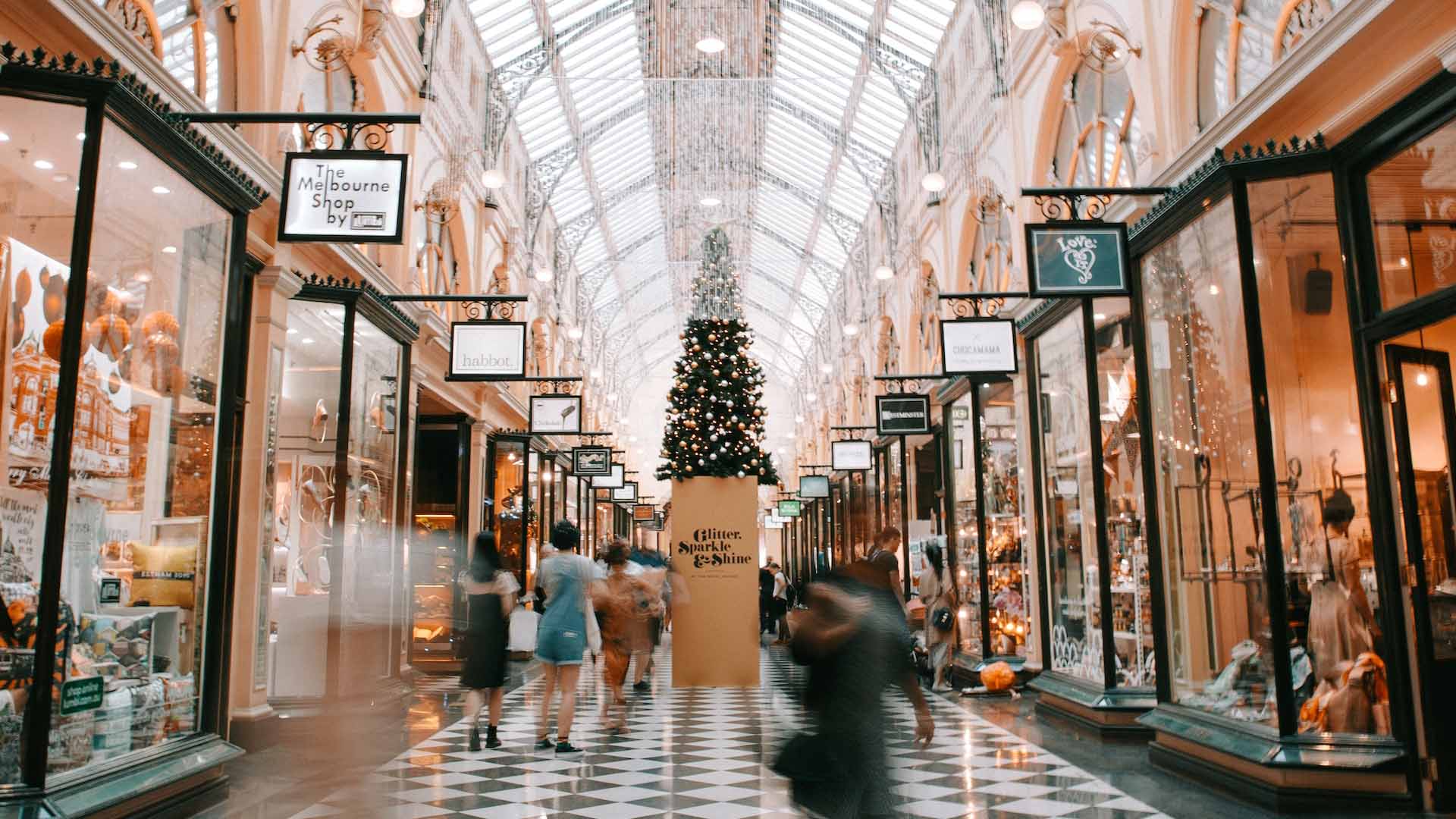 Holiday 2023: Consumer Trends and Packaging Opportunities
Learn about the 2023 holiday shopping trends and 3 promising packaging opportunities for consumer br …
Read Now
Managing Product Life Cycles with Digital Print for Packaging

Managing Product Life Cycles with Digital Print for Packaging
Digital print for packaging allows brands to manage product life cycles and their packaging needs mo …
Read Now