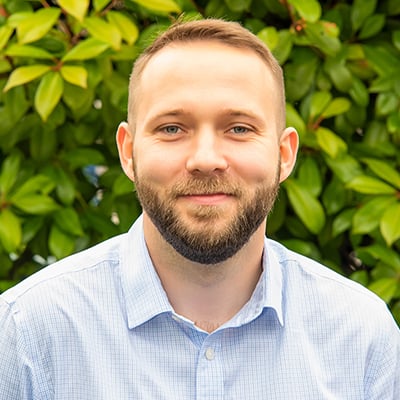 Dennis Stokes
Enterprise Sales – Seattle, WA
Dennis has been in Enterprise Sales since 2013. Prior to joining The BoxMaker, Dennis spent 10 years in sales management for the automotive aftermarket performance parts industry. Dennis realized he had a passion for packaging after learning about it from his father-in-law. He began studying printed displays in his auto parts retail locations and learning more about printing methods and capabilities before joining The BoxMaker team.
Dennis enjoys custom packaging because the industry is always evolving. During client discovery calls, he listens carefully to uncover where a business is currently and where they are trying to go. He then works with a broad team of experts within The BoxMaker to develop custom solutions that fit the client's needs. His personal values are hard work, integrity, and family.
In his free time, Dennis enjoys adventures with his wife and two daughters. They often go camping in different climates and visit historical locations together. He is an avid trail runner and often competes in endurance sporting events. Dennis also goes fly fishing in as many places as possible and hopes to go fly fishing abroad soon.