Health and Beauty Product Packaging
From cosmetics and personal care to health and wellness products
Health and beauty product packaging has myriad functions. It must prevent damage, be highly desirable, and communicate critical product information.
No matter your need — health and beauty box, nutraceutical packaging, health supplement packaging and more — The BoxMaker's team of Packaging Advisors is well prepared to develop unique solutions that connect, inform, and protect.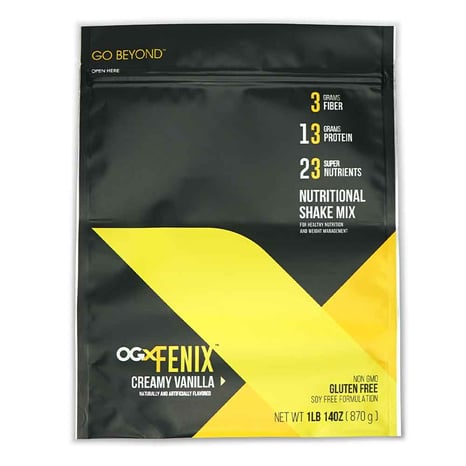 Consumer
Packaging Solutions
As both a manufacturer and distributor, The BoxMaker can produce or source a variety of health and beauty packaging solutions:
Custom printed boxes
Retail packaging
Stand-up pouches and flexible packaging
Custom printed folding cartons
Master shippers
Point-of-purchase retail displays
Countertop displays
Custom printed product labels
E-commerce mailers and bags
Shipping supplies (tape, labels, stretch wrap, void fill)
Sales kits
Sustainable packaging solutions
Health and Beauty
Packaging Design
Our award-winning Structural Design team* can craft an entire packaging system uniquely designed around your product. Primary packaging, cartons, and master shippers (or direct-to-consumer e-commerce solutions) are meticulously designed to fit together flawlessly to protect your product, maximize efficiencies, and delight the consumer.
From individual product boxes to point-of-purchase retail displays, our designers are experts at creating impressive retail presentations. Additionally, we emphasize the use of sustainable materials whenever possible.
*Structural design services are available exclusively to clients of TheBoxmaker.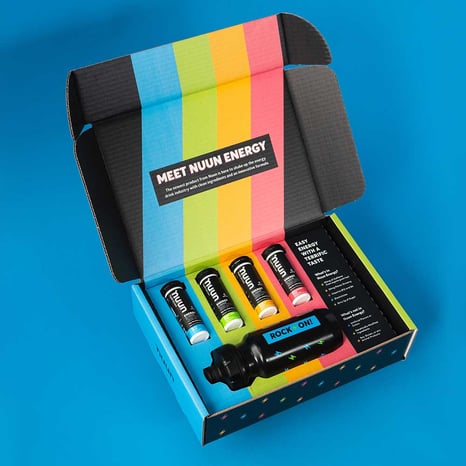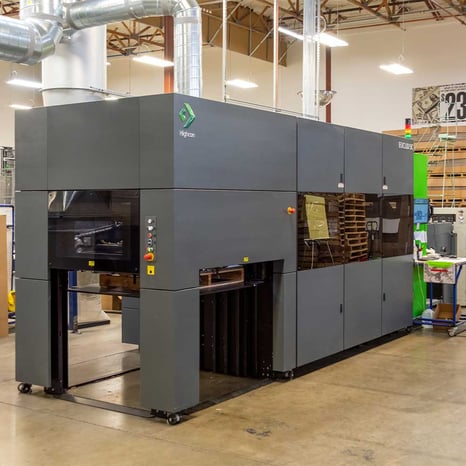 Sustainable
Health and Beauty Packaging
Consumer demand for sustainable packaging options is high. The BoxMaker provides 100% recyclable corrugated and other paper-based packaging products to meet these expectations.
Further, our highly efficient laser cutting capabilities and innovative Structural Design team provide effective options for eliminating excessive materials, plastic windows and other non-recyclable packaging components.
Health and Beauty Packaging that
Informs and Delights Consumers
As a leader in digitally printed corrugated packaging and product labels, The BoxMaker can supply your brand with packaging solutions that keep up with market trends.
From variable data management to complete revision control, digital print and finishing require no print plates or cutting dies – unlocking limitless possibilities to differentiate your brand with unique graphics and shapes. We offer advanced technology solutions that simplify creative packaging executions, from personalized packaging to hyper-customization.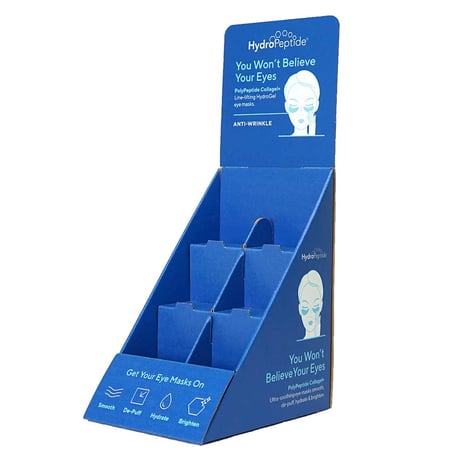 Speed to Market
We manufacture digitally printed custom labels, boxes, and corrugated displays ready to ship in days, not months.
Flexibility
Change your artwork as frequently as needed to stay relevant with today's consumers.
Cost Control
There are no print plates to purchase, saving your business hundreds to thousands of dollars in setup costs.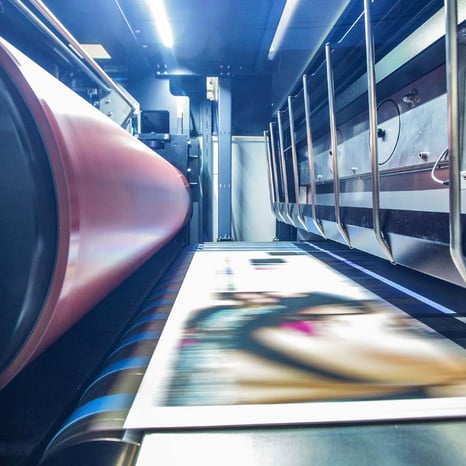 Digital Print That's
Safe for Food Applications
The BoxMaker's HP PageWide C500 presses deliver game-changing flexibility to your business and print with HP True Water-Based Inks. These inks are 100% free of UV-reactive chemistries and comply with global food safety regulations and industry guidelines, including the FDA, EU Framework, Nestlé Guidance, and Swiss Ordinance.
Easy SKU Management and
Version Control for Health and Beauty Product Labels
Ingredient changes, product information updates, and regulatory shifts no longer translate to an expensive headache when updating product label artwork using digital print production. There are no print plates required which means fast, easy, and affordable changes are possible.
Our clients can choose to change artwork with every order, or run multiple artwork versions in the same order for better inventory management and reduced obsolescence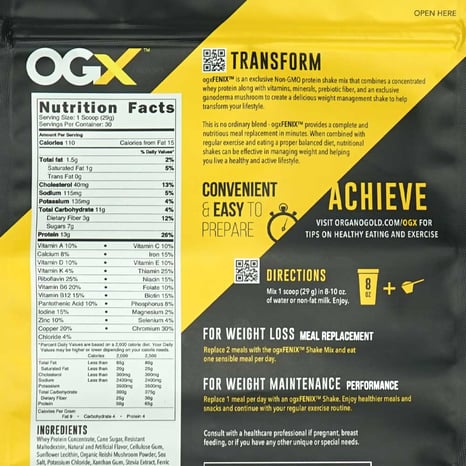 Your Complete
Health and Beauty Packaging Partner
The BoxMaker's efficient, creative, and cost-effective health and beauty packaging solutions include everything from warehousing and distribution to retail point-of-purchase sales.