Promote your brand and transport safely
Agricultural packaging suppliers are integral in helping you respond to seasonal demand, control costs by reducing packaging materials, and provide food-safe and environmentally friendly solutions.
The BoxMaker provides low-cost produce packaging solutions that transport your product safely and promote your brand from the field to the grocery store and into consumers' homes.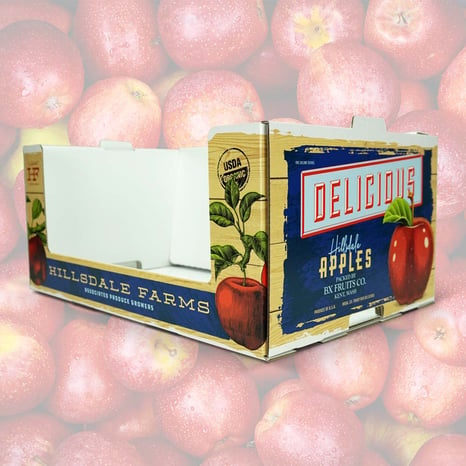 Agricultural Packaging
Products
As your all-in-one packaging partner, The BoxMaker is experienced with the various packaging methods in agriculture and offer an array of solutions including:
Custom printed boxes
Stacking club store trays
Stacking produce trays
Fruit trays
Printed produce boxes
Point-of-purchase retail food displays
Pallet skirts and wraps
Printed display headers
Custom printed labels
Labeling systems and customized labels for packaging produce
Stand-up pouches and flexible packaging
Master shippers
Inserts and pads
Stretch film, strapping, cornerboard, and tape
Shipping supplies
Help Consumers Identify Your Brand
With Printed Produce Boxes and Displays
The grocery store is full of choices for consumers. Make it easy for new customers to spot and select your products with full-color custom printed boxes and retail displays that capture attention, convey product benefits, and drive sales. With digital print, no print plates means you can buy in volumes that make sense based on the season's demands, and you can experiment with artwork revisions with every order.
The Benefits of Digital Print
Speed to Market
We manufacture digitally printed custom labels, boxes, and corrugated displays ready to ship in days, not months.
Flexibility
Change your artwork as frequently as needed to stay relevant with today's consumers.
Cost Control
There are no print plates to purchase, saving your business hundreds to thousands of dollars in setup costs.
Digital Print Versatility
Capitalizing on Corrugated and Co-Branding
With digital print, creating custom corrugated displays is fast and affordable. Why corrugated? There are many advantages:
Structural soundness and the ability to be designed to fit the exact specifications of your product
Ease in replacement that aligns with product seasonality and marketing promotions without requiring a significant investment in print plates
Environmental consciousness — the United States recovers more corrugated packaging for recycling than any other packaging material
But digital print versatility isn't limited to corrugated. In addition to displays agriculture packaging design, produce packaging, labels, boxes, and the like can be easily co-branded. Partnering with a retailer or promoting a cause for any duration of time is easily accomplished, and can be seamlessly switched out as needed.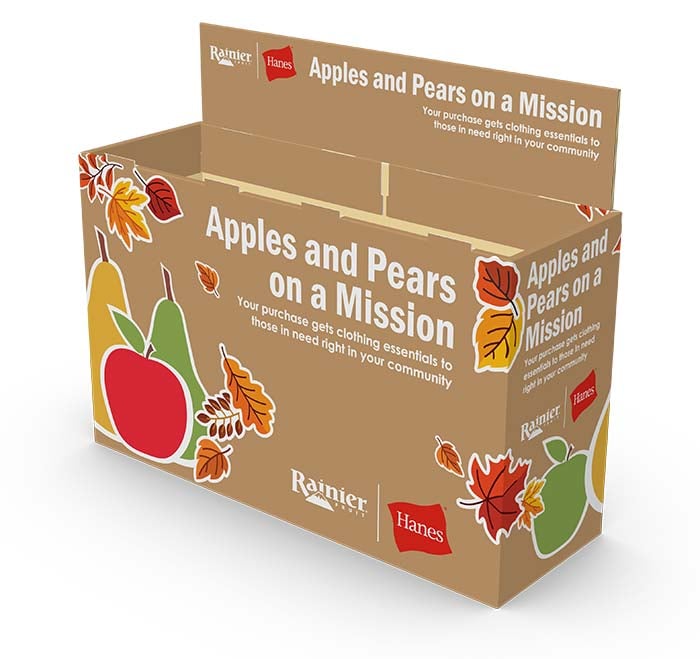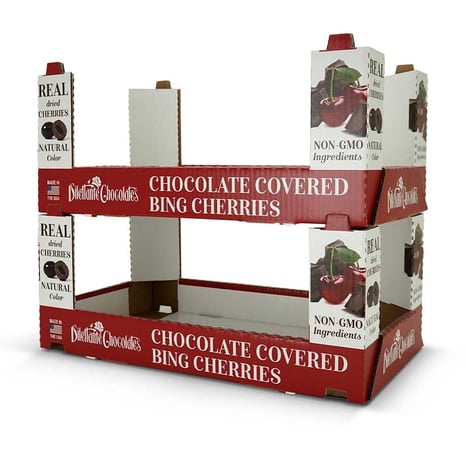 Reduce Packaging Obsolescence
With Digitally Printed Packaging
Digital print is an economical litho-lam replacement print method that lets you order what you want, when you want, how you want. Digital print gives you full inventory, versioning, and replenishment control, reducing packaging obsolescence and increasing your agility to capitalize on new marketing opportunities.
Digital Print
That's Safe for Food Applications
The BoxMaker's HP PageWide C500 presses deliver game-changing flexibility to your business and print with HP True Water-Based Inks. These inks are 100% free of UV-reactive chemistries and comply with global food safety regulations and industry guidelines, including the FDA, EU Framework, Nestlé Guidance, and Swiss Ordinance.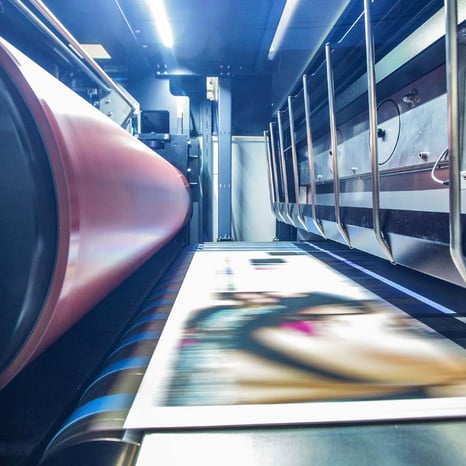 START AN AGRICULTURAL
Packaging Consultation
The BoxMaker can help you take a bigger bite out of the produce market with custom printed packaging. Our Packaging Advisors are ready to work with you to design innovative solutions to streamline your operations and drive sales.
Contact our Packaging Advisors to discuss innovative solutions!