Wine and Spirits Packaging
The BoxMaker helps your brand stand out in crowded beverage aisles
With unique wine and spirits packaging, labels, and displays. We also help you control costs and streamline your business operations with inventory management programs, low setup costs, and economic order quantities.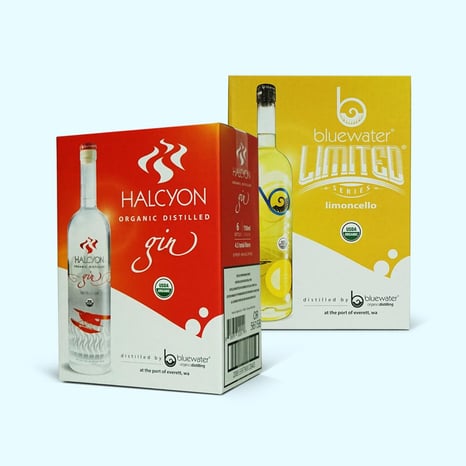 Wine and Spirits
Packaging Products
As your all-in-one packaging partner, The BoxMaker is here to serve your wine and spirits packaging needs, including:
Master shippers
Wine shippers
Printed wine bottle boxes
Custom wine boxes
Custom spirit boxes
Inserts and pads
Point-of-purchase retail displays
Digitally printed custom wine labels
Digitally printed custom alcohol labels
Custom can labels
Sales kits
E-commerce and subscription box packaging
Protective packaging supplies
Shipping supplies
Streamlining Operations and
SKU Management
Optimizing the structure of your wine and spirits packaging to fit the needs of your distributors and retailers is essential for business growth. The BoxMaker's award-winning Structural Design team crafts packaging that serves the specific needs of your fulfillment and distribution model.
Building an agile packaging supply chain that can respond based on your real-time needs is a must. The flexibility delivered by digital print and finishing gives you the power to effectively manage your packaging and gain complete version, volume, and replenishment control, down to the individual SKU level.
Speed to Market
We manufacture digitally printed custom labels, boxes, and corrugated displays ready to ship in days, not months.
Flexibility
Change your artwork as frequently as needed to stay relevant with today's consumers.
Cost Control
There are no print plates to purchase, saving your business hundreds to thousands of dollars in setup costs.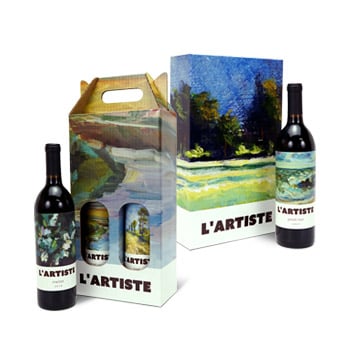 Wine Styles Program
We've created a collection of ready-to-use styles. Simply choose one, and apply your graphics! This program speeds delivery by compressing the development process so you can get your product to market faster.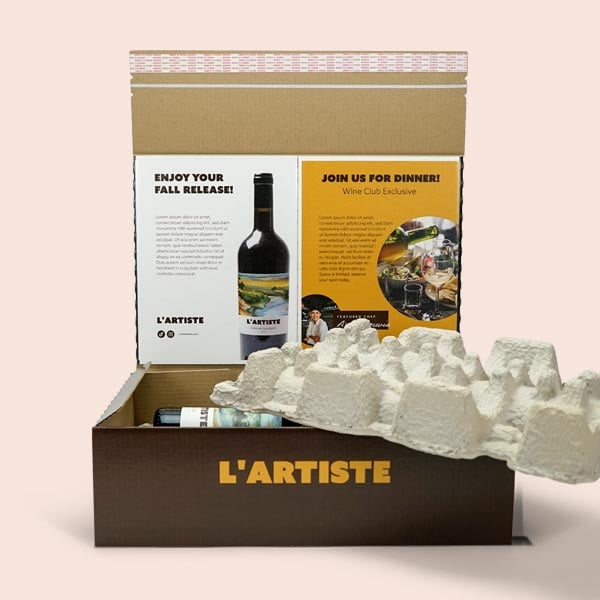 Wine Shipping Boxes and
E-Commerce Packaging
E-commerce drives a significant portion of wine sales in the United States, and the trend is projected to continue. Don't leave money on the table! Ensure your custom wine e-commerce packaging protects your product and delivers a memorable unboxing experience to your customers.
Our Structural Designers can design custom corrugated boxes, shippers, and e-commerce mailers that will prevent in-transit product damage, whether you're shipping by the bottle or the dozen.
Digital print production makes it easy and affordable to update packaging artwork so your message aligns with your audience and marketing efforts.
Wine consumers report feeling overwhelmed with the number of choices available to them. Make their decision an easy one. Get your product off the shelf and in front of the consumer with an attractive retail display.
From case stackers and case sleeves to header cards or completely unique experiences, The BoxMaker can create custom retail displays that grab attention and influence purchase decisions in the wine aisle.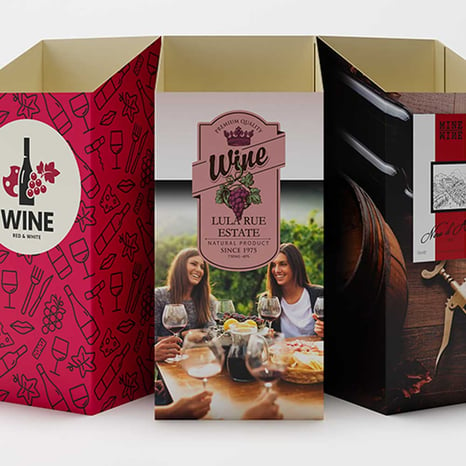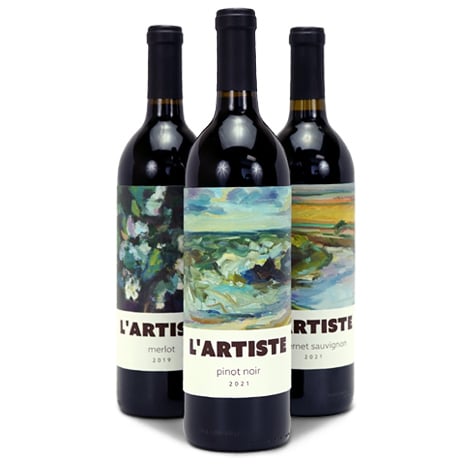 With so many brands and varieties to choose from, many consumers base their wine purchases off of what grabs their attention — usually the label.
The BoxMaker leverages digital print to easily and affordably produce beautiful custom wine labels on a variety of unique substrates. Experiment with and update the design of your wine labels as often as you like to key in on what captivates consumers and drives sales.
Let's Toast To
Your Success
Our team of Packaging Advisors is ready to help your brand stand out in the wine aisle and uncork more sales!