Committed to Sustainable Packaging
Our Sustainability Promise
The BoxMaker contributes to a sustainable future by reducing our carbon footprint, waste, and water usage, while providing packaging solutions that leverage earth-friendly materials and manufacturing practices.
Sustainability is a collective effort and we are committed to collaborating with our coworkers, business partners, and clients to drive positive change. Through transparency, accountability, and continuous improvement, we hope to lead by example and inspire others to join us in creating a more sustainable future for all.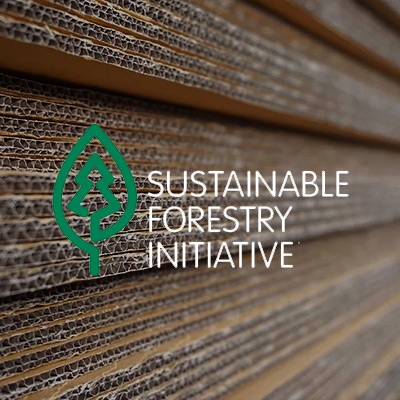 Our Corrugated Materials
The BoxMaker sources corrugated materials from SFI® Certified suppliers in North America. Whenever possible, we source from local mills with the highest available post-consumer recycled content (up to 65%). 100% recycled corrugated materials in select kraft grades are also available upon request.
Corrugated material is made primarily from trees and is renewably sourced. An estimated 93% is recovered and recycled, making corrugated the most recovered packaging material in use today.
Recyclable and certified
Our Inks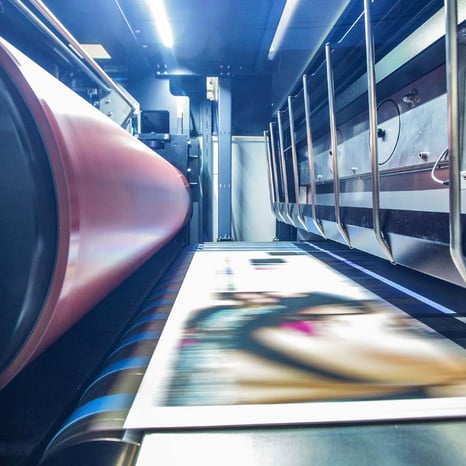 Water-Based Inks
Our HP PageWide C500 Presses use True Water-Based Inks that are food safety compliant, meet stringent global food safety standards, including Nestlé guidance and Swiss Ordinance, and are fully recyclable.
Except for white and metallic inks, our inks for flexography printing are also water-based, water-soluble, and do not use any heavy metals.
UV Inks

The inks used in our HP HDR presses and our HP Indigo narrow web presses boast a leading compliance profile. HP HDR inks are UL Greenguard Gold Certified, one of the world's most stringent chemical emission standards. These inks also meet AgBB Compliance standards, pass the EN 1230-1 ISO Referenced Odor Test, and are de-inkable and recyclable as certified by PTS Munich. It is important to note that UV inks are unsuitable for food-grade applications.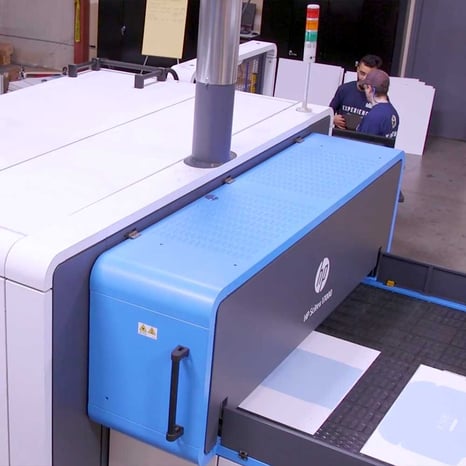 Material and Recycling
Foam and Protective Packaging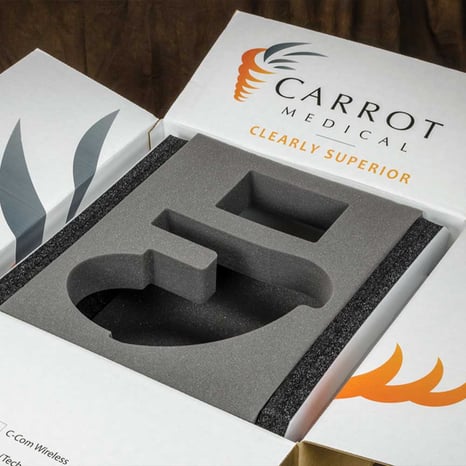 Foam Materials
Foam is a highly recyclable material. Our polyethylene foam materials contain a minimum of 65% recycled content.
Foam Recycling
The BoxMaker participates in a foam recycling program. Our foam material waste, including polyethylene and polyurethane, ends right back in the supply stream to be recycled or reground and reused.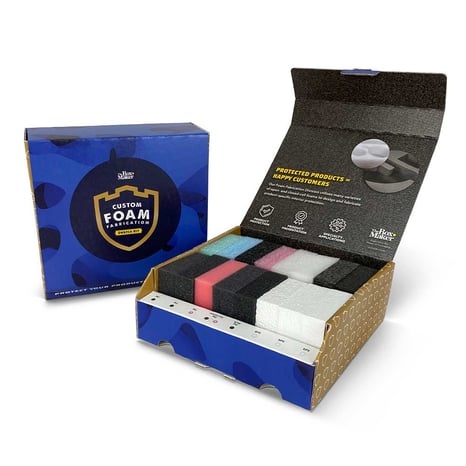 Our Sustainable Manufacturing
Practices and Plant
The BoxMaker owns and operates manufacturing plants in Seattle, Washington, and Lowell, Arkansas, allowing us complete control of the production environment. We warehouse almost all packaging materials on our manufacturing floor, eliminating truck transportation to reduce our carbon footprint. Additionally, motion sensors control the energy-efficient lighting throughout our plants to save electricity.
Our ability to print in exact quantities at our digital production centers eliminates waste by avoiding the production of extra units. Additionally, quality is consistent from the first box or label to the last, significantly reducing material waste during machine setup and calibration. No print plates and reduced use of cutting dies further reduces the use of raw materials, warehousing, and tooling disposal.
100% of corrugated fall off (waste) in our plants is baled and recycled through the paper mill system.
The BoxMaker chooses packaging manufacturing and distribution partners whose offerings complement our sustainability efforts, such as Pregis® Corporation. As a Pregis Platinum Partner, The BoxMaker was awarded the Pregis Preserve and Pregis Inspyre awards in recognition of our positive impact on the planet through the distribution of Pregis products.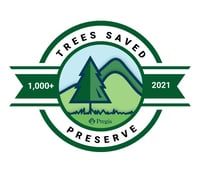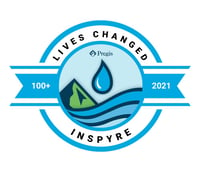 Making an impact
Our People
The BoxMaker coworkers care deeply about the environment and the impact that we all have on the planet. Our team has organized several events over the years to help clean up the communities in which we do business.
Getting Started with Sustainable Packaging
Are you curious to learn more about going green with your packaging? Check out our library of on-demand classes from BoxMaker University. We have several sustainable packaging classes to choose from.
When you're ready to get started, contact our team of trained Packaging Advisors to help you take the next steps on your sustainability journey.
People, Planet, Profit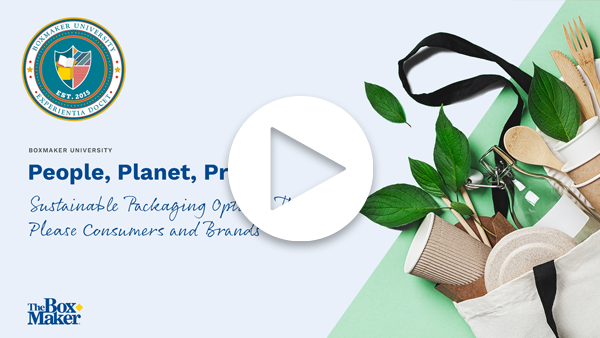 Sustainable Packaging
People, Planet, Profit
Learn about the many options available to your business to increase your use of sustainable packaging and gain a more comprehensive understanding of what it truly means for packaging to be sustainable.
Watch Now
Unboxing Green Packaging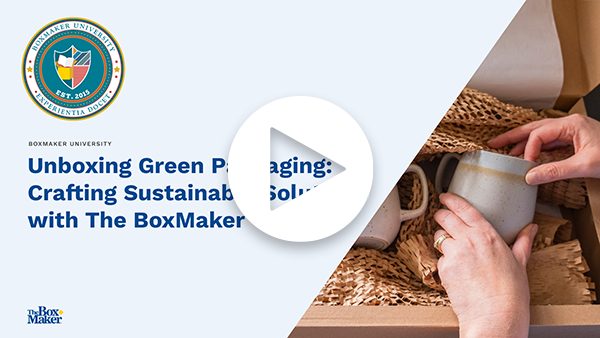 Sustainable Packaging
Unboxing Green Packaging
Join our panel of BoxMaker experts as they unpack the various ways that brands can improve the sustainability of their packaging through strategic decision making, thoughtful structural design, and responsible sourcing.
Watch Now
The Environmental Benefits of Digital Print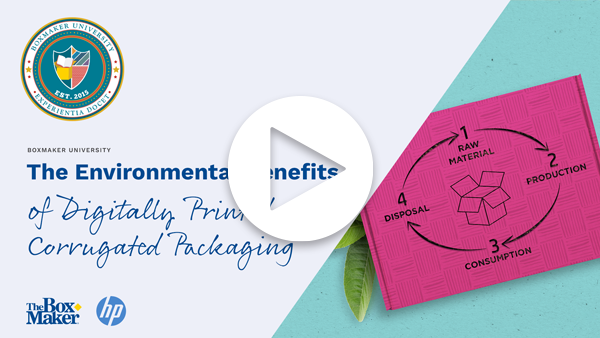 Sustainable Packaging
The Environmental Benefits of Digital Print
In this course, we'll share with you the advantages of digitally printed corrugated packaging and how the technology can be more sustainable.
Watch Now