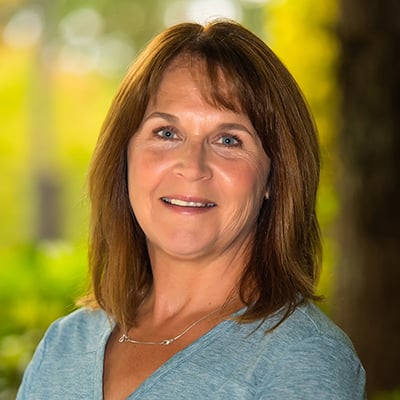 Kelly Gamble
Enterprise Sales - Eugene, OR
Kelly has been in Enterprise Sales since 2006. Prior to joining The BoxMaker, Kelly worked in marketing for 20 years, giving her a strong understanding of packaging's role in the sales process.
What Kelly loves about packaging is that it sends a message. The design, print, and manufacturing methods all work together to tell a story. She also enjoys helping her clients devise creative solutions to get their products noticed in the marketplace. Asking questions helps her to understand each client's unique needs and uncover the specific problem they need to solve. Her favorite industries to work with are startup companies, design agencies, and food and beverage brands.
Kelly loves the wide variety of CPG companies located in and around Eugene, and the entrepreneurial spirit of the region. For Kelly, the creative and hardworking people that live here bring to the area energy that is unmatched.
Kelly's personal values are integrity and honesty. In her free time, she enjoys traveling, quilting, working out, making improvements to the family farm, and spending time with her children and grandchildren.