Laminate vs. Varnish Topcoat for Custom Product Labels
4 min read
October 14, 2020
When planning for the materials of your custom product label, your label manufacturer may ask you whether you prefer a laminate or varnish topcoat. What are these materials, how do they differ, and which should you choose?
The Role of a Label Topcoat
Product labels are made with multiple layers of materials. When you think of label material, most likely it's the face stock that comes to mind first. The face stock is the layer of a label onto which an image or design is printed. This layer has an obvious impact on the appearance and performance of a label, so the material must be chosen with care. However, there is another layer that is just as important to consider when it comes to affecting the look, feel, and lifespan of a product label.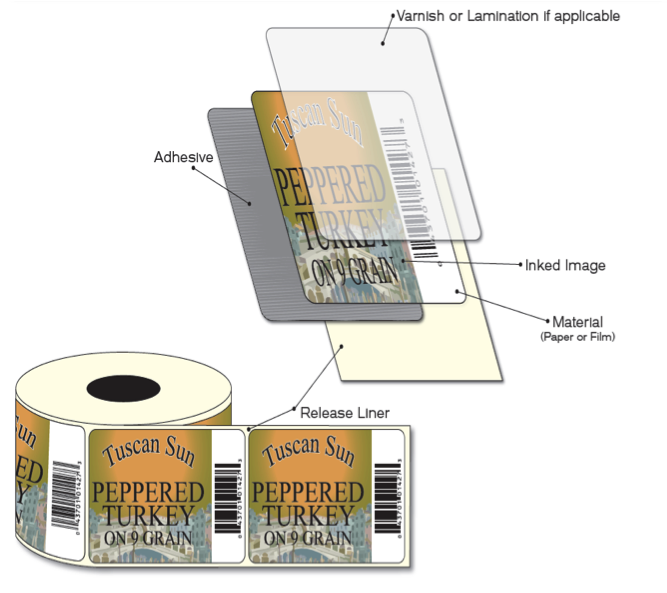 The top layer of a label is the topcoat. The topcoat adds an extra level of protection to a label, helping to deflect scuffing and damage. The topcoat also impacts the look and feel of the finished label depending on the material used. Typically, label manufacturers offer two topcoat material options: varnish or laminate.
Do I need a topcoat for my label?
Technically speaking, a topcoat layer is not required to finish custom product labels. However, the topcoat provides critical protection for the printed image. Without a topcoat material, ink may easily rub off or be scratched on the unprotected face stock surface. Additionally, your label will be unprotected from any environmental elements, including moisture, liquids, and oil from skin or product contact. If you are concerned about the visual impact that a topcoat may have on your design, keep reading.
What is a varnish topcoat?
A varnish topcoat is a thin coating of silicon-based liquid sealed over the top of the printed label. Varnish topcoats are primarily intended for indoor use labels. They are less resistant to moisture and provide minimal protection against scuffing and smudging.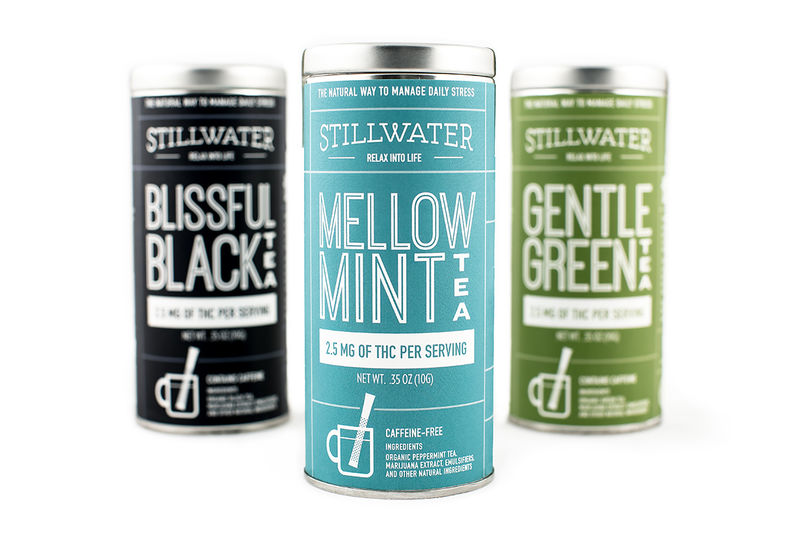 Varnish topcoats are typically available in gloss, matte, and satin finishes. Varnishes are an economical finishing option appropriate for many everyday product label applications.
There are three main varnish techniques:
Flood Coat: A flood coat varnish topcoat covers the entire label, flowing edge to edge over the face stock and printed image.
Spot Varnish: A spot varnish topcoat is only applied to a specific part or parts of the image, maximizing contrast between matte and gloss surfaces. Spot varnishes are typically used to enhance a product label design by making certain areas of the print or label appear glossy.
Dimensional Varnish: Dimensional varnish is applied in varying layers to give product labels a dimensional quality. This technique is used to create texture without adding embossing or debossing to a label.
What is a laminate topcoat?
A laminate topcoat is a layer of film, typically polyester, that is applied to the top surface of a product label to provide a plastic barrier of protection. Compared to varnishes, laminates add a pronounced sheen and texture to the label. Laminate topcoats provide more robust protection against smudges, scuffs, moisture, oil, and UV exposure.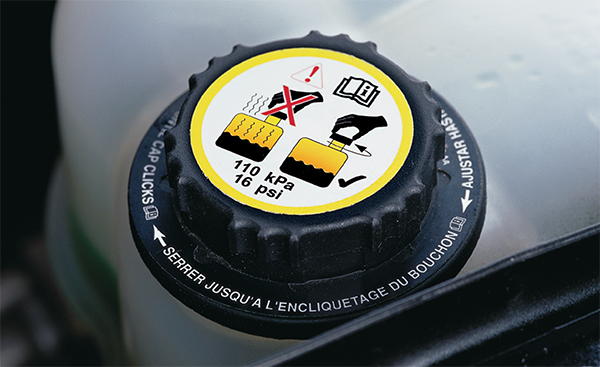 Many specialty laminates are available for specific product label applications. Laminates come in both gloss and matte finishes, as well as thermal transfer for secondary printing needs such as serialization.
Label Varnish vs. Laminate: Which should you choose?
Choosing between a varnish vs. laminate topcoat for your product label depends on a few factors, including:
The storage environment and/or end-use environment of your product
Your desired label lifespan
Your desired label appearance
Label Environment
If your product is stored or used in extreme temperature or UV light conditions, such as in a freezer or the outdoors, a laminate topcoat that is specially formulated to withstand these harsh environments will improve the durability of your label. If, however, your product is distributed to grocery stores, retail environments, or shipped out via e-commerce channels to be used in the home or office of an end user, a varnish topcoat is most likely sufficient.
Label Lifespan
The lifespan for which your label must remain intact can also affect your topcoat choice. For labels applied to disposable containers such as glass or plastic jars, lids, and corrugated boxes, a varnish topcoat will likely get the job done as these labels are not meant to outlast the short-term use of the product packaging.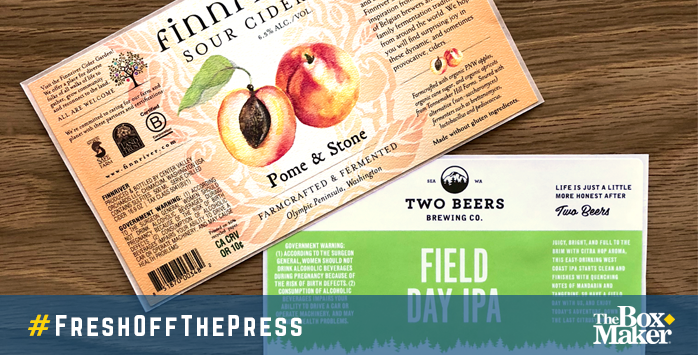 For labels being applied to permanent product surfaces, a laminate topcoat may be more appropriate to help the label last as long as the product itself. This is the case for many automotive and industrial product applications.
Label Appearance
Finally, the appearance of your label matters a great deal when it comes to consumer buying habits and making the sale. The most attractive product labels are not only designed well, but they leverage materials and finishes that are eye-catching and pleasing to touch. Soft touch laminate has become an increasingly popular topcoat option that adds an almost irresistible element of luxury to product labels.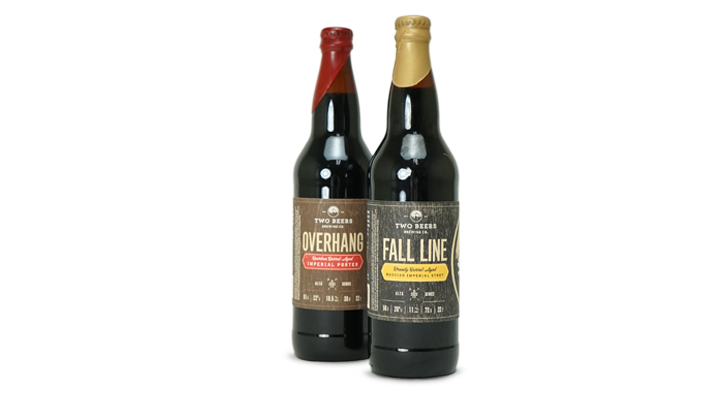 On the other hand, if you are using a natural material face stock such as wood veneer or felt paper, a matte finish varnish will have the least impact on the appearance and texture of that face stock, preserving its original characteristics.
Planning for a Successful Custom Product Label
Now that you understand your choices when it comes to product label topcoat materials, you can plan for a successful custom label outcome.
Ready to start planning? Check out our durable labels project planning sheet, which can be useful when thinking through your needs for any custom product label project.
Litho Lam Printing vs. Digital Printing for Retail Packaging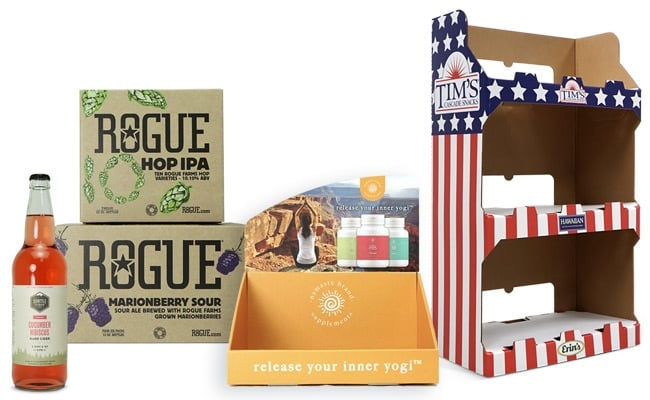 Litho Lam Printing vs. Digital Printing for Retail Packaging
Litho lamination (litho lam) and digital print offer specific features and benefits for retail packa …
Read Now
Flexo vs. Digital Print for Labels: Which Should You Choose?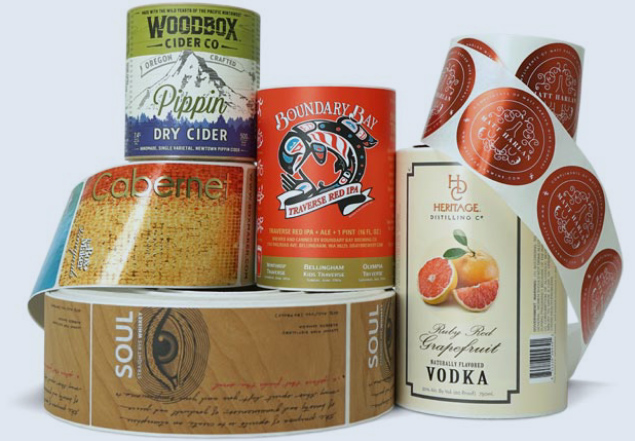 Flexo vs. Digital Print for Labels: Which Should You Choose?
When it comes to producing labels, which method is better: flexo or digital print? Discover the adva …
Read Now
Durable Product Labels for Consumer Goods and Industrial Applications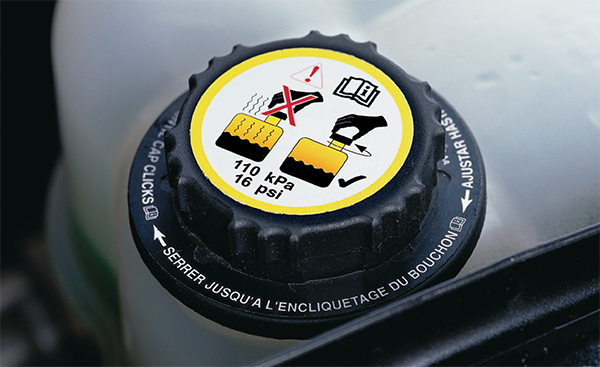 Durable Product Labels for Consumer Goods and Industrial Applications
Industrial-strength durable product labels perform under harsh conditions. Learn about durable label …
Read Now