Manufacturing Packaging
---
Reduce Cost and Maximize Efficiency
The BoxMaker recognizes that manufacturers need a partner that brings packaging innovation to the forefront, understands the nuances of implementing change, and makes procurement seamless. This is exactly the approach we take in
our own manufacturing operations.
Manufacturing: The Backbone of America
Manufacturing contributes to a strong economy, and the Pacific Northwest is proud that so many manufacturing companies call this place home. From aerospace to defense, food processing and more – The BoxMaker has partnered with many manufacturing companies in our region to deliver packaging systems that perform.
Today, manufacturing is more complex, streamlined, and fast-paced than ever. This industry is being revolutionized by tech developments and rapidly advancing. Manufacturers realize that effective packaging plays a key role in the safe transport and delivery of their product. As their businesses grow, manufacturers must ensure their packaging is an enhancement to their business, not a cause of frustration or delay in production.
Solving for X: People, Knowledge, and Efficiency
Manufacturing plants face three shared challenges when working toward their business goals: people, knowledge, and efficiency.
People
As organizations look to do more with less, they require workers who are more efficient than ever. Finding qualified workers to complete the job can be competitive and challenging.
Knowledge
Managing a successful manufacturing operation today demands knowledge and understanding of so many elements – with less time than ever to master them. While many suppliers content themselves with responding to incoming requests, modern manufacturers demand supply partners who demonstrate how their expertise will benefit the manufacturer – delivering significant value.
Efficiency
With the potential for a high turnover rate in production personnel or the possibility of a fluctuating workforce through temporary labor, manufacturers need packaging and other solutions to be easily operated and able to be seamlessly inserted into a standard process. This way, regardless of who is operating the line, the product is packaged consistently every time.
What Role Does Packaging Play in Manufacturing?
Packaging plays a dual role as both a transportation device and a brand experience. Even when delivering to a secondary manufacturer or process, ensuring the product is easy to inspect, receive, and process is critical.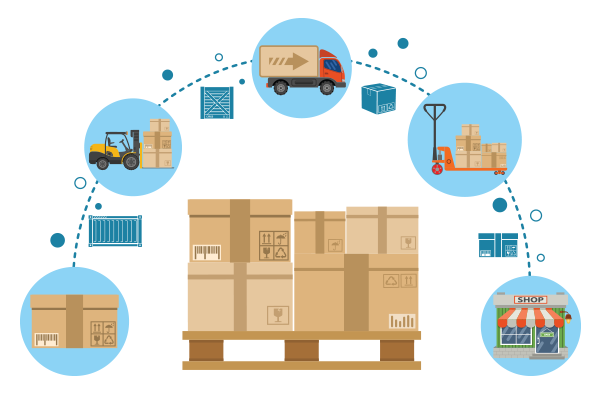 Whether a manufacturer is working with a single partner or a group of suppliers to develop a packaging system for their company, their focus should be on three priorities to ensure success: service, on-time and in-spec delivery, and value.
Service
Suppliers should say what they do and do what they say. So often we hear clients share their frustrations about suppliers who don't communicate effectively. Excellent service and proactive sharing of knowledge provide direct value that manufacturers need.
On-Time and In-Spec Delivery of Product
So many products are tracked through bills of material. Any variation on the spec can yield the production line to a halt.
Value (vs. Price)
While most manufacturers report price as a top concern, the true problem is more often about value. Packaging systems that deliver value to everyone in the supply chain are a win-win for the manufacturer and the supplier.
When choosing a partner for packaging, it is important for manufacturers to not overlook the value of a single-source supplier. Obtaining multiple packaging components from an all-in-one manufacturer and distributor allows that partner's design team to capture a business' entire packaging system from start to finish. If components are purchased separately from multiple sources, each supplier is not fully aware of all tolerances, making it a challenge to produce a tight-fitting package that protects the product properly.
In addition to design, manufacturers should also take into consideration the labor costs of packaging. From inserting cushioning and applying labels to kitting and pack-out, keeping a full-time staff for these activities is a burdensome cost for many manufacturers. Shifting these activities to a packaging partner can reduce or eliminate the cost of extra labor, and allows the manufacturer's full-time staff to focus on high-value activities like shipping finished goods or receiving raw materials as productivity increases.
Packaging for Manufacturing: More Than Brown Boxes?
In addition to providing a damage-free product, manufacturers must also deliver on their brand promise – and that includes industrial packaging. The BoxMaker has worked with several manufacturing clients to produce sales and promotional kits to increase revenue with high-value targets. Although the investment for each kit is higher than an average shipping box, the potential return from sales delivered by the kits can pay for the whole project.
We Know Manufacturing Packaging Needs
As a manufacturer since 1981, no one knows the packaging needs of this industry like The BoxMaker. Packaging may seem like the least of your concerns right now, but you can't deliver without it. The U.S. manufacturing sector faces a multitude of complex issues relating to process, compliance, labor, and much more. The BoxMaker recognizes that manufacturers need a partner that brings packaging innovation to the forefront, understands the nuances of implementing change, and makes procurement seamless. This is exactly the approach we take in our own manufacturing operations.
The BoxMaker offers consultative services that can help any manufacturer.
Request a Packaging Quote for Your Manufacturing Business
The BoxMaker is ready to partner with you to meet all of your custom packaging needs. Contact us today to get started.