Lead Times and Product Delivery
Thank You
Thank you for your interest in working with The BoxMaker for your next custom packaging project.
We understand that accurate timelines are critical for your business operations, and choosing a dependable packaging supplier who can provide high quality custom packaging products on time is vital to your success.
Manufactured Packaging
Lead Time
Based on data from the last 30 days, client orders of manufactured products shipped in an average of 8 business days.
Lead time is the number of production days required to produce a new client order from artwork approval to order completion. Lead time does not include shipping time from our Kent, WA or Lowell, AR plants.
Our manufactured products include: flexo printed corrugated boxes, digitally printed corrugated boxes and retail displays, digitally printed pressure-sensitive product labels, and custom fabricated foam.
The lead times for all other distributed products are subject to supplier availability and can be requested from your BoxMaker Sales Representative or Client Services team.
Average Production Days
Based on data from the last 30 days.

Please Note: All production times are estimates, vary by complexity and number of production steps, are subject to change, and start after artwork is approved. Due to supply chain issues, a small number of orders may be outside the original estimated timeline.
Trusted Performance
Delivering On Client Expectations
DIFOTIS Score
DIFOTIS stands for: Delivery in full, on time, and in spec.
At The BoxMaker, we take quality and the on-time delivery of your order seriously. Our current DIFOTIS score (Delivery In Full, One Time, In Spec) is 95.
The BoxMaker's Quality Policy:
Through Continuous Improvement, we educate and empower our coworkers to identify and prevent non-conformances, with a goal of zero defects. Our promise is to consistently deliver effective solutions, that are precise and on-time.
For more information on our quality standards, you can download a copy of our AQL (Acceptable Quality Limits) here.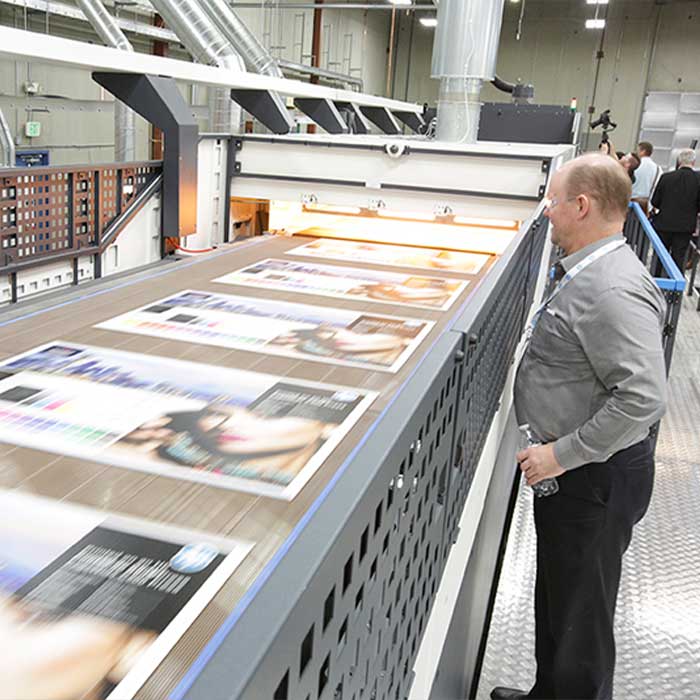 Take a Virtual Tour
OUR VIRTUAL TOUR gives you an inside look at our manufacturing headquarters located outside of Seattle, Washington, and our all-digital production plant recently opened in Lowell, Arkansas.