Packaging Case Study
2 Towns Ciderhouse: Doing Good by Driving Sales
Background
Established in 2010 in Corvallis, Oregon, 2 Towns Ciderhouse is committed to true craft cider, rooted in the Pacific Northwest's bountiful fruit. The company operates out of two locations and produced 10,000 BBL's (barrels) in 2015. Currently 2 Towns Ciderhouse serves the entire West Coast and other select markets. With over 50 employees it is Oregon's largest craft cider producer and was voted one of Oregon Business Journal's Best Places to Work multiple years in a row. As a family-owned company, 2 Towns is committed to the growth of their team and enrichment of their communities.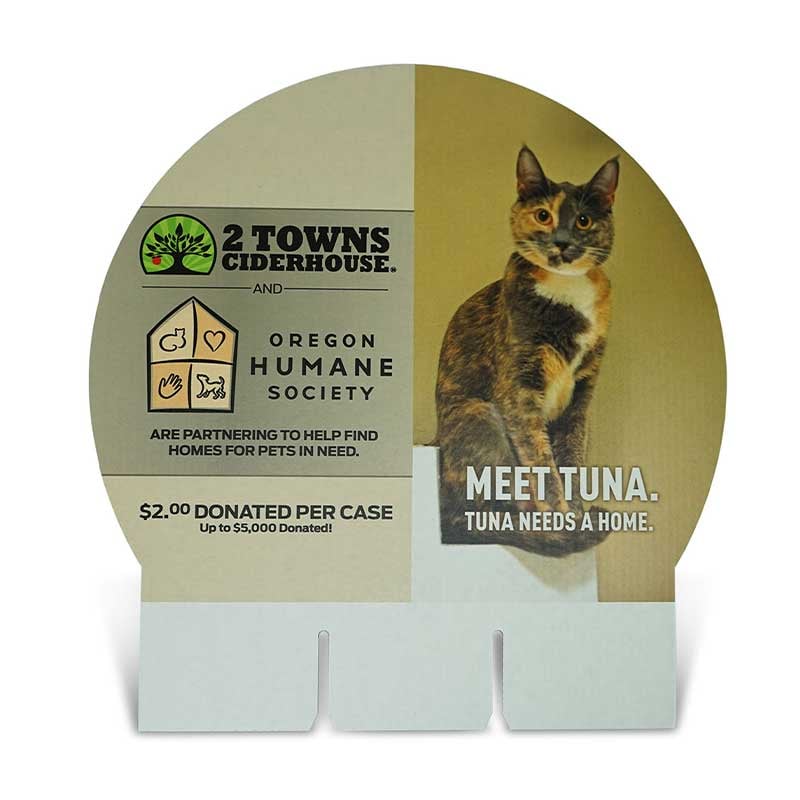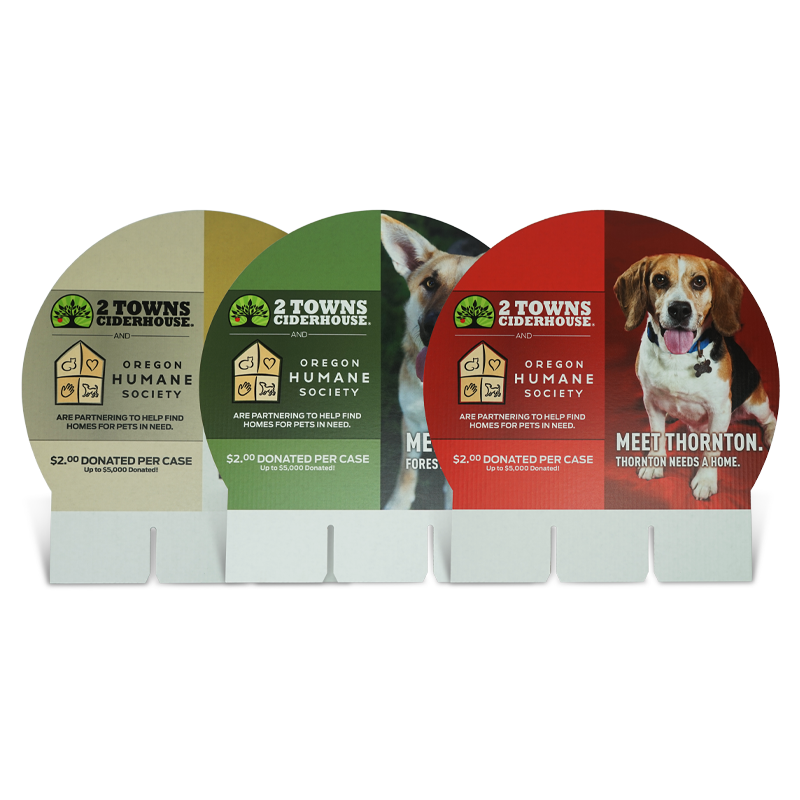 A Multi-channel Marketing Challenge
In the spirit of the holiday season and in alignment with their core company value of giving back to local communities, 2 Towns Ciderhouse partnered with Oregon Humane Society for the month of December 2017 to donate a portion of sales ($2 per case of cider, up to $5,000) toward the medical treatment of animals in need to ready them for adoption. The company's marketing team assembled a social media and canvasing campaign, but with limited time before the program was set to launch, they sought a quick-turn retail display solution that would complement their digital media touchpoints and resonate with in-store audiences.
Closing The Marketing Loop
For companies who require quick-turn packaging and display solutions in limited run sizes, digital print production delivers speed-to-market value without sacrificing quality.
With a 15-business day lead-time for ideation through delivery, The BoxMaker provided 2 Towns Ciderhouse with three digitally printed versions of a header card to top their cider displays. Each header card reinforced the campaign's message and included co-branding with Oregon Humane Society, the details of the donation drive, and the image of a pet waiting for adoption.
One hundred displays were distributed to Safeway/Albertsons and Fred Meyer locations throughout the state of Oregon, as well as numerous other placements in independent convenience and grocery outlets.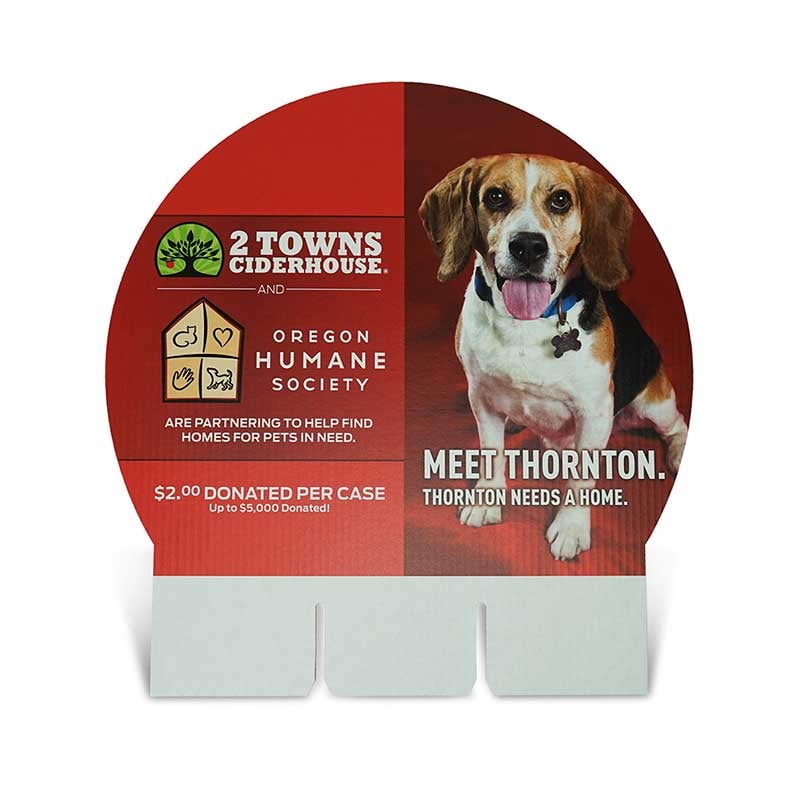 The Results
Coupled with digital media results, 2 Town Ciderhouse reports this campaign as one of their most successful to-date. Over 25,000 unique views of the campaign were generated online, which prompted consumers to visit the cider aisle with a purpose. The header cards acted as successful product beacons and helped the company drive sales to reach 100% of their fundraising goal and donate $5,000 to the humane society.