Packaging Case Study
Grow and Make: DIY Goes Pro Without Breaking the Bank
Inspiring Everyone to Do-it-yourself
Founded in 2008 in Portland, Oregon, Grow and Make inspires people to use their hands to create. The company's products help customers live a more sustainable, simple, and fulfilling life by growing and making more of what they consume.
Offering over thirty different do-it-yourself kits, Grow and Make ships more than 250,000 boxes a year. Packaging plays a major role in promoting their brand and inspiring their audience.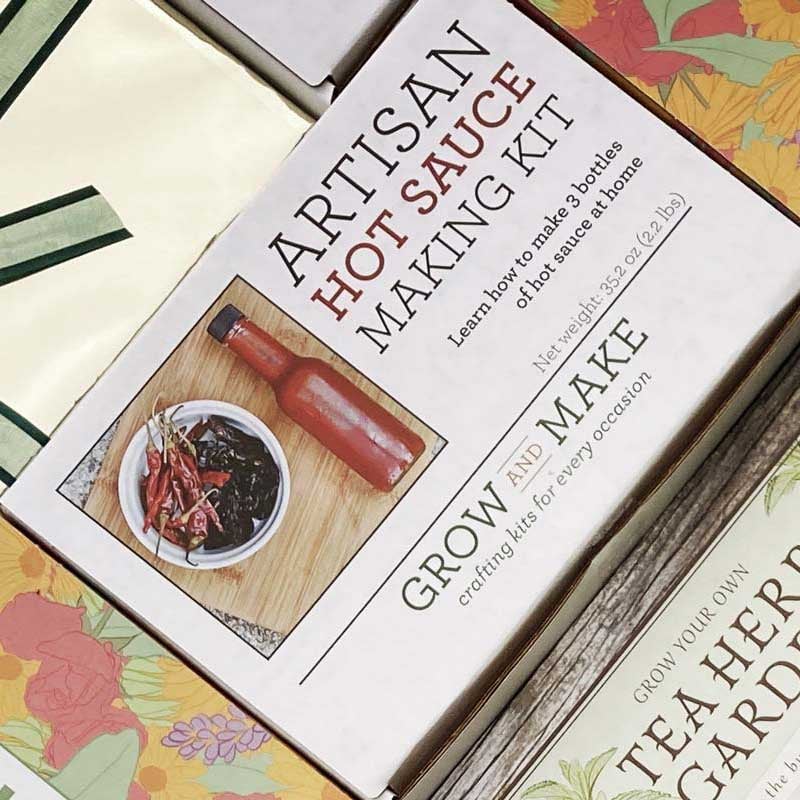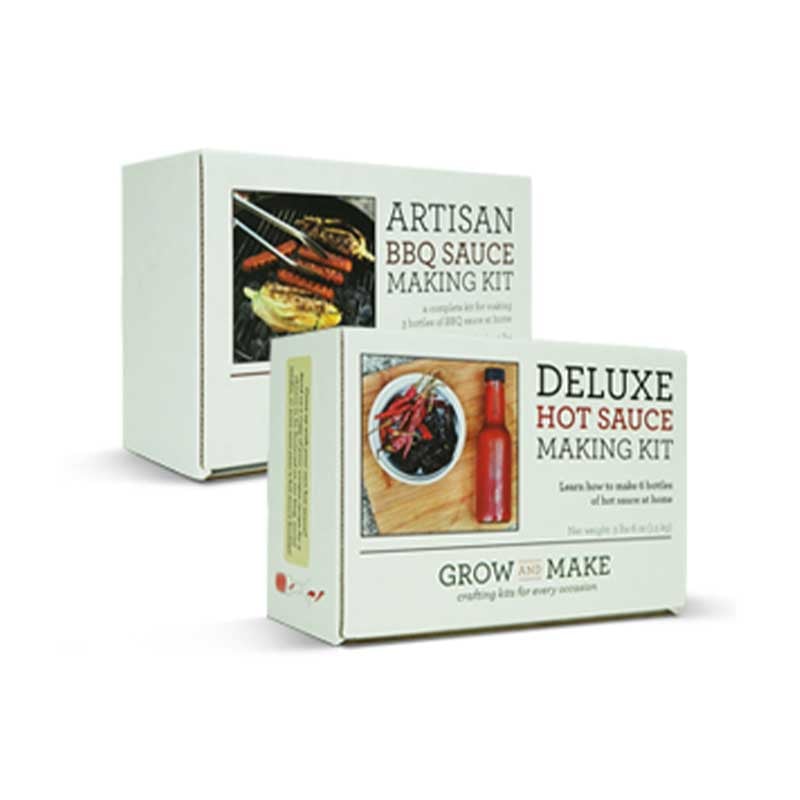 In-house Growing Pains
As a developing startup business, Grow and Make prepared and assembled their own packaging in-house since launch. This process involved printing and hand-applying multiple labels onto generic brown boxes and then folding each box. While this workflow required minimal up-front investment, it incurred significant hidden costs in the form of time and labor for the Grow and Make staff.
Realizing they needed the help of a professional packaging partner, Grow and Make sought a solution that would streamline their process and improve their brand without increasing hard costs.
Going Pro With Packaging
The BoxMaker was able to provide Grow and Make with a higher quality box and full color digital print, eliminating the need for adding additional labels to brand each box. In addition to improving the professional presence of their product, the move to digitally printed boxes significantly reduced Grow and Make's warehouse labor and the associated costs.
In order to deliver the best possible print quality, this project was produced on The BoxMaker's HP PageWide C500 Press. The C500 offers all the benefits of digital print, including volume and version control, at a print quality that is comparable to high-end flexography. Additionally, the True Water-Based Inks used by this press deliver a food-safe and sustainable print option for Grow and Make's boxes, many of which contain consumable items.
Making The Numbers Work
Grow and Make was able to obtain custom packaging from The BoxMaker without increasing hard costs to their business. Their original in-house boxes cost up to $1.17 each, including the cost of the additional labels. The new boxes from The BoxMaker cost up to $1.19 each and require no additional branding. When the cost savings from eliminating labor are factored in, Grow and Make is saving money and time, all while enjoying higher quality packaging.
"The affordable artwork changes made possible with digital print make ordering volume easier and ultimately more cost-effective for us. We look forward to The BoxMaker's excellent service on future orders as they help us streamline the number of structures we use to drive our volume per run even further."
Ingrid
Operations and Product Design, Grow and Make