50 Questions to Ask Before Choosing a Packaging Vendor

Making the Right Choice: Choosing a New Packaging Provider
Change is never easy and choosing a packaging vendor can often be complex and time-consuming. For businesses of any size, ensuring that you are choosing a supplier who can deliver your goods in full, on time, and to spec has a significant impact on your ability to get your products to market and to your end user. Delivery delays, quality issues, and billing roadblocks can waste your time and cause lost opportunities for your business.
Ensuring a potential vendor is the right fit for your organization means asking a lot of questions. Beyond price and the products available, you should consider a provider's business practices, order fulfillment processes, and their trajectory as a company. Finding a partner whose answers to these questions align with your company's needs and goals will deliver a winning supplier relationship that benefits your business, your packaging, and your bottom line.
The Basics: Products, Services, and Capabilities
Before price, timelines, or any other aspects of a packaging purchase can be considered, you must determine if the vendor can provide what you need (or what you may need in the future). The offerings and differentiators of a vendor are only as important as they are relevant to your business. Here are some questions to ask:
What products do you offer?
What services do you offer?
What are your manufacturing capabilities?
Are you a distributor for any items?
Do you have designers or engineers on staff?
What do you specialize in or do best?
What makes you different from other packaging providers?
The Relationship: Business Practices and Communication
When you buy from a packaging provider, you're not just getting the products that you purchase. You're also getting a relationship with a new business entity that must communicate and interact with you effectively. Understanding the impact that a vendor's business practices and policies will have on your business is an important step in the vetting process. Here are some things to consider:
What does the client onboarding process look like?
Who will be my main point of contact for sales? Project management?
What does your organizational chart look like and how close am I to reaching a decision maker?
What is the average tenure of your employees?
What can I expect from your invoicing process?
Who do I speak to regarding billing inquiries?
What are your terms and conditions?
Do you offer extended terms or discounts?
What are your minimums for delivery?
What additional fees might be incurred (surcharges, delivery fees, or small order fees)?
How long are prices guaranteed for?
How flexible is your company in making special considerations and programs for clients?
Are you publicly or privately held?
How will you help me meet my company's cost savings mandates? Will you provide documentation?
Do you provide comprehensive business reviews for your customers and what do they look like?
Fulfilling on a Promise: Project Management, Manufacturing, and Production Practices
Many variables factor in to how, when, and in what state your order will be delivered. Understanding how a potential new vendor operates on a daily basis and what additional services they may be able to provide in relation to managing your order can reveal serious benefits or limitations to your relationship. Here are some questions to ask:
What are your lead times?
Do you have a quality policy? What is your quality issue resolution process?
Where will my inventory be stored? Do you offer a warehousing program?
Are your warehouses fully staffed? How do holidays and vacations impact my product deliveries?
Where do you deliver to geographically?
What technologies do you use, and can our systems directly connect?
Do you offer online ordering?
What does the reordering process look like?
Company Health and Growth in the Marketplace
You want to do business with a company that knows what they're doing – and that only comes with experience. Experience may come from a long company history or from the backgrounds of key staff members. You also want to do business with a company that's growing, investing, and continually improving so that you can feel confident they are ready to scale with your business and will be able to address your evolving needs in the coming years. Here are some considerations:
How long have you been in business?
How has your business grown or changed in the last few years?
How have you adapted technology into your processes for future growth?
What expanded capabilities are you planning to add in the next 2-3 years?
What is your innovation strategy and how will this impact my business?
What percentage of your business is tied up in your top 5 clients? What happens if they disappear?
What clients of note do you work with, or other clients from my industry? Does your organization have a business continuation plan? Can you ensure I will still receive my product in short order in the event of an unforeseen circumstance impacting your business?
Community Involvement & Environmental Impact
Doing business with organizations who participate in their local communities might be very important to your company values. Additionally, choosing a packaging provider who can support your company's green initiatives with sustainable practices might also be important to your company. Here are some things to ask:
How does your company give back to the community? Are there any specific causes you are dedicated to supporting?
Are your raw materials sustainably sourced?
What is your manufacturing plant's waste percentage, and what is your target waste goal?
What products of yours are recyclable?
How can you help my company improve our environmental profile?
Evaluating Your Options and Finding the Right Fit
You have many potential vendors to choose from when it comes to purchasing packaging and related products for your business. Finding a business whose suite of products and services, business practices, and order fulfillment processes support your business' needs and goals will help catapult you towards success.
Spot Color vs. CMYK for Packaging Design – What's the Difference?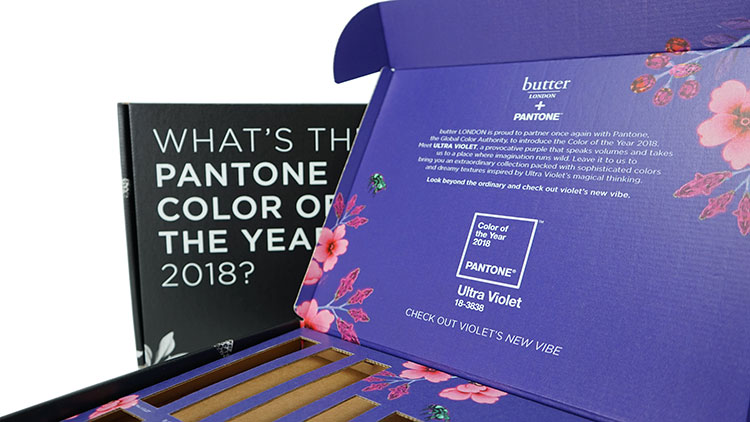 Spot Color vs. CMYK for Packaging Design – What's the Difference?
Choosing spot color vs. CMYK color in your packaging design artwork file can impact the final produc …
Read Now
Choosing the Right Void Fill for Shipping Boxes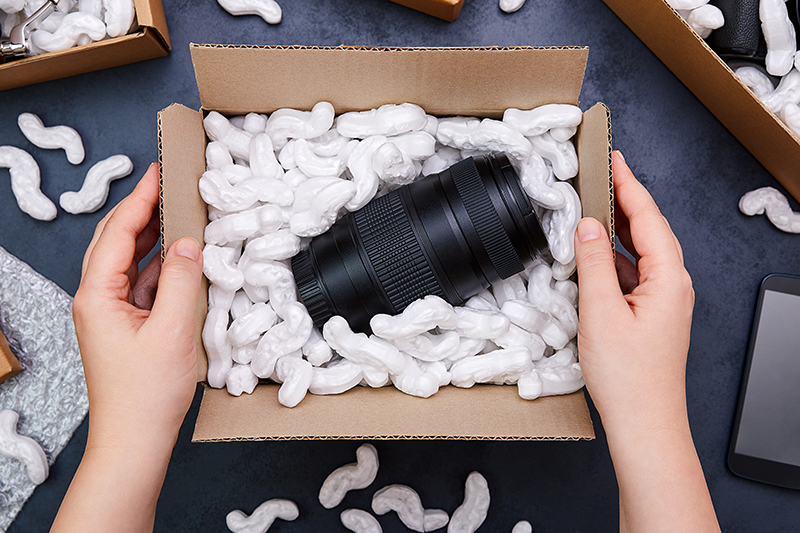 Choosing the Right Void Fill for Shipping Boxes
Choosing the right void fill for your shipping boxes and product needs is key to minimizing damage a …
Read Now
Material Neutral Packaging Design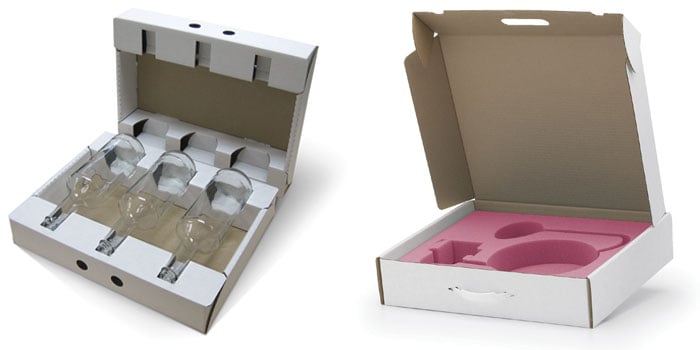 Material Neutral Packaging Design
What does it mean to be material neutral when designing for custom packaging? Find out the importanc …
Read Now