How to Plan for a Custom Packaging Production Timeline
7 min read
February 23, 2018

Custom Packaging Production: The Importance of Planning
As with most aspects of business, custom packaging is one that must be planned. Depending on your packaging type, print production method, and where you choose to purchase, manufacturing and delivery lead times can vary and must be outlined in your project timeline.
If having your custom packaging in-hand by a specific date for a product launch, marketing campaign, or special event is crucial for the success of your project, this article is for you. Discover what factors can impact your packaging production timeline, and what you can do now to plan ahead.
Effectively Planning for Packaging Production: Working Backwards
It makes sense that if you are working on a project with a firm deadline, it's best to start from there and work backwards. If you know that your finished product must arrive on the retail shelf or in your customers' hands by a specific date, make a list of all the steps involving your packaging that need to take place leading up to that date in order for your project to be delivered on time.
Some factors to consider are (working backwards):
The time it will take for your packaged product to ship from your fulfillment center to the retailer or end user

The time it will take for your product to be packed for shipping

Any assembly time or kitting required for your packaging to be ready to house your product

The time it will take for your packaging to be shipped to your product warehouse or fulfillment center

The time it will take to manufacture your custom packaging

The time it will take your team to create or procure print-ready artwork files for your packaging (if applicable)

What style, size, material and print method are best for your specific custom packaging needs based on your product, goals, and budget
That's a long list of moving parts that can ultimately impact your project outcome! Keep in mind as you plan that one of the most important steps you can take to assure success when executing on this type of project is to choose a packaging partner who can properly advise and shepherd you along the way.
Consider Your Internal Resources
Don't forget that there are many aspects of a custom packaging project that you and your team are directly responsible for and planning ahead for these items as well will pay dividends when the rubber hits the road.
Budget
Most packaging projects have a budget associated with them. Determining upfront how much you have to spend, obtaining stakeholder support, and gaining transparency on where your dollars will go throughout the project can help guide your early choices of material, print method, size, and the use of additional components (such as labels or custom inserts). Don't let a modest budget produce a modest result - get creative and leverage the technology and tools available to you today to get the most out of your packaging budget. Your Packaging Advisor should consult you on successful solutions they can bring to the table as well.
Creative Services
Whether you are creating graphics in-house, contracting out a graphic design freelancer, or working with a full-scale marketing and advertising agency, your team's ability to commit to delivering print-ready art files to your packaging partner is key in keeping your project running smoothly and on-schedule. Additionally, prompt responses to requests from your manufacturer to approve artwork proofs and first articles are necessary for the project to keep moving forward. Anticipate the points at which you will be asked to participate in the progress of your project and make time to prioritize these requests when they come through. If you're not sure what will be asked of you, speak with your manufacturer upfront about what they will need and help them help you set expectations with your team.
Kitting, Fulfillment, and Pack-Out
Once your packaging is in-hand, how much labor will be required to prepare your product for shipment? Do you have enough staff to manage this aspect of your project, or will you need to bring in temporary help? Some suppliers are happy to offer kitting, fulfillment, and pack-out options as part of their managed packaging services. If you are not able to effectively scale your team to meet your fulfillment needs, contracting this work out to your packaging partner can be a hassle-free way to eliminate steps in your supply chain and complete your project with more speed. Keep in mind any special certifications that your product requires for handling that your co-packing partner will need to meet.
For long-term packing and fulfillment needs, automated packaging machinery is available that can save on labor, time, and materials. Although an initial upfront investment is typically required, the machinery will pay for itself in savings over time.
Managing Packaging Lead Times
Perhaps the largest variable impacting your project timeline is the manufacturing time required to produce your packaging from initiation to completion, known as lead time. Lead time is primarily driven by your packaging style and material, the print method being used, and the location of your supplier(s).
Packaging Style and Material
Custom packaging comes in all shapes, sizes, and materials – from printed corrugated boxes to stand up pouches, labels, shrink sleeves and more. Depending on your product, you may have many style and material options to choose from. For example, wine might be packed in a traditional bottle, a bag-in-box, or a can! Each type of packaging comes with a unique lead time – talk to your manufacturer about the time commitment required for each option. If one style of packaging won't work for your project constraints, consult a knowledgeable Packaging Advisor on other options and get creative! Remember that necessity is the mother of invention.
Print Method
Print method dramatically shapes your project timeline and the look and feel of your packaging. Depending on your packaging material, you may have several options to choose from, including digital, flexo, offset, litho-lam, and more. The run length of your order can also impact your print method choices. For example, in the case of printing for corrugated packaging and display, flexo and litho-lam printing have high minimum order volumes because both methods require costly print plates, rendering short-run orders not worth the price. The print plates also take time to order, manufacture, and deliver to your packaging converter, adding to your project's lead time. Digital print is fast becoming the go-to solution for custom printed corrugated (as well as label) orders that require quick-turn at low to mid-size order volumes. By printing directly onto the board or substrate, no print dies are required, and your job can be sent straight to production once your art files are received. Digital also brings full-spectrum CMYK print to the table, where flexo costs increase on a per-color basis (each color requires a separate print plate). The quality of digital print has vastly improved over the past 5 years and today's generation of wide-format and narrow-web digital presses for corrugated, label, and shrink sleeve applications are producing top-notch results.
Whatever print method you determine is best for your specific packaging project, talk to your packaging manufacturer about their lead time and your deadline requirements upfront.
Supplier Location(s)
Your packaging supplier's proximity to your fulfillment or distribution center directly affects how long it will take for your packaging to ship. When planning your project timeline, it's important not only to consider regional factors but also international options. If you are purchasing your packaging from an offshore manufacturer, there are a host of implications to your timeline that must be examined, from overseas shipping to navigating customs. The cost savings may be worth it, or you may choose to buy local and reap a shorter timeline.
An additional consideration you may need to make are the logistics to support a national or international packaging campaign. If your product launch requires the purchase of packaging from multiple vendors in order to obtain the volume or speed (or both) that your project demands, consider working with a partner who is aligned with a group or organization who can ensure quality and product consistency between manufacturers so that your end product is a seamless result.
Communication is Key
Don't be afraid to be proactive when it comes to communicating with your packaging partner. Transparency in the process and your expectations helps them to deliver a great final product to your company. At the start of any project, have a conversation with your supplier and review all of the information they will need in order to execute on your packaging. What files are needed, what specifications do those files need to meet, when will you be asked to give approval for proofs or first articles, what is the breakdown of the manufacturing timeline, and where might hiccups occur in the process. Getting a clear picture of the project and any risks involved allows you and your supplier to plan ahead for contingencies and avoid being caught off guard.
Also pay close attention to your supplier's level of communication and ensure it meets your needs. If you are not a seasoned packaging pro with long-standing supplier relationships, you may appreciate more information upfront and rely on your packaging partner to provide this. Even if you have a supplier relationship that has spanned many projects, it's always a good idea to review the lead time and your expectations so that everyone is on the same page.
A final communication piece that can deliver huge value to your business is a thorough review once the project is complete. Although this may seem like an extra step, don't be tempted to skip it and move on to the next big thing. Taking the time to sit down with your supplier and discuss what went right, what could have been improved, and what lessons will be carried into the next project can have a major impact on your business. Not only can it improve aspects such as your supply chain, packaging design, and cost savings, but it also deepens your supplier's understanding of your goals and challenges and clarifies how they can be a better partner. Packaging Advisors at The BoxMaker regularly perform 360˚ Reviews on client accounts to ensure we are delivering the most value and clients are reaping the most benefit by choosing to work with us.
A Stitch in Time Saves Nine
Planning ahead may not be the most exciting part of a project, but it's well worth your time. Educating yourself on lead times before you buy is key to setting your own expectations, not disappointing your project stakeholders, and ultimately delivering a great result. Putting in the effort upfront empowers you to confidently select the packaging partner who can provide the best outcome within the framework of your budget and timeline.
How to Calculate the Cost of Packaging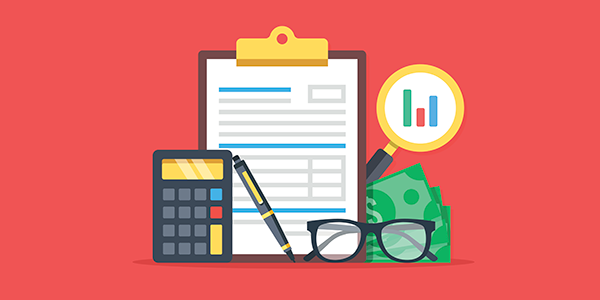 How to Calculate the Cost of Packaging
Learn how to calculate the cost of packaging for your business. Download our free packaging budget p …
Read Now
3 Tips for Effective Product Packaging Budget Management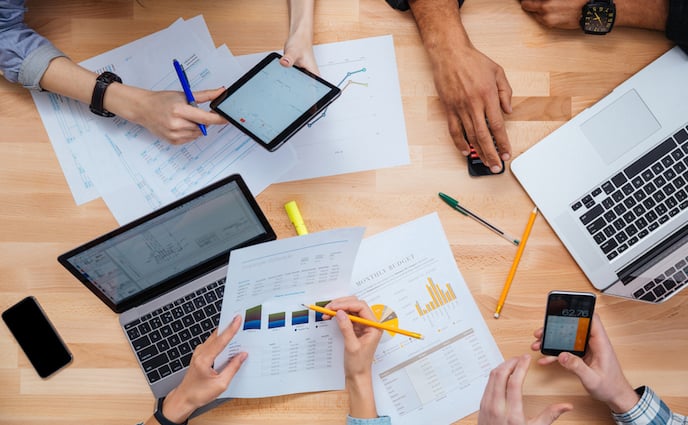 3 Tips for Effective Product Packaging Budget Management
Knowing how to effectively manage a packaging budget can make or break a company. Learn tips to help …
Read Now
Frustration-Free Packaging and the Consumer Experience

Frustration-Free Packaging and the Consumer Experience
Are you delivering frustration-free packaging? Shipping, unboxing, and packaging disposal are all ke …
Read Now