Exploring Alternatives to Foam Protective Packaging
4 min read
September 10, 2021

The primary purpose of packaging is product protection. From manufacturing and shipping to distribution, consumer goods are increasingly vulnerable to damage as they move through every step of the supply chain. According to Packaging Digest, as much as 11 percent of unit loads arrive at distribution centers with some level of damage.

"Maintaining a positive brand reputation depends on the consumer receiving their product in pristine condition," says Brent Hodson, Sales Representative at The BoxMaker. "From freight costs to repairs, dealing with product damage is a costly proposition that most brands can't afford to make."

When it comes to protective packaging solutions, foam is a popular option that brands often turn to, and it's easy to see why. Both versatile and effective, foam offers high cushioning and compression strength to protect fragile products throughout the supply chain.
Custom manufactured foam, however, can have long lead times and be costly. Due to the COVID-19 pandemic and recent extreme weather events including Hurricane Ida, huge stresses have been placed on the raw materials supply chain needed to create fabricated foam products, including PE Foam and foam-in-place. As a result, brands are scrambling to find creative solutions to get their products to market using readily available packaging alternatives.
If you are seeking a simple foam replacement solution to get your product shipped safely to your end user, we have multiple solutions to consider.


Custom PE Foam Alternative: PAD LOC® Pads
PAD LOC® Pads are an affordable and readily available solution for brands looking to replace custom fabricated foam inserts and end caps to protect their products in transit. PAD LOC products are affordable because they do not require a cutting die to produce, and they are adaptable to many different configurations. PAD LOC products are fixed width and come in a variety of bag lengths to meet your product needs.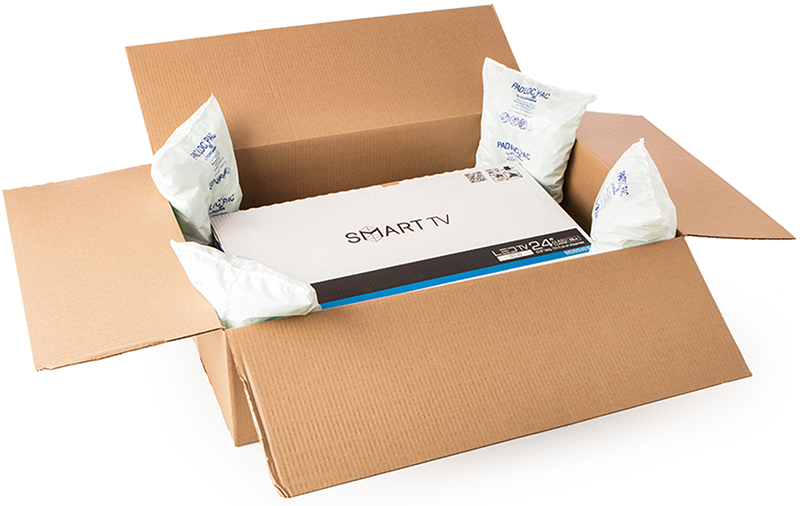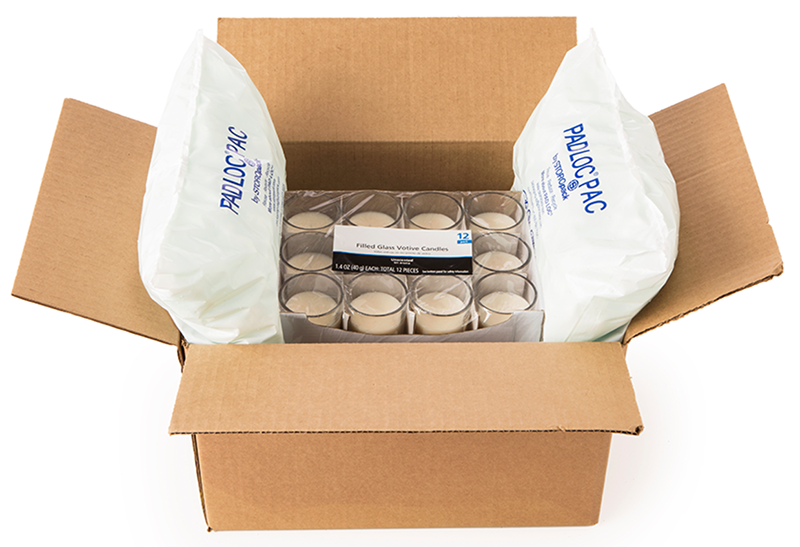 When evaluating any cushioning product, a drop test is the key performance indicator that matters most. When compared to PE foam, PAD LOC® PAC performs very well and offers excellent product protection: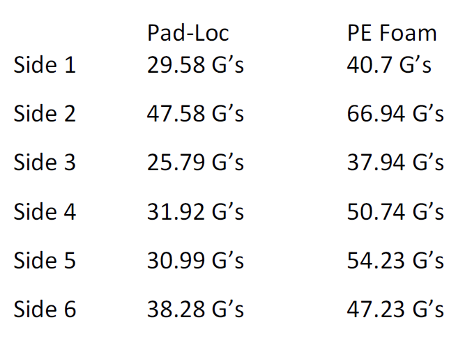 Although PAD LOC® PAC is recyclable, brands interested in promoting a greener profile may be interested in PAD LOC® RENATURE, which is made from plant-based materials and is certified compostable.
As a distributor of STOROpack products, The BoxMaker can help you evaluate your damage prevention needs and how they may be met with such products.
More Foam Alternatives to Consider
Bubble Wrapping
Bubble wrapping is readily available as a stock item and can be purchased in sheets, rolls, or in pouch form. Bubble cushioning comes in a variety of bubble sizes, film thickness, and bubble styles. Some manufacturers offer bubble wrapping made with recycled materials.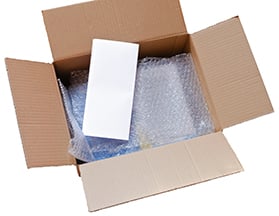 Bubble wrapping is an easy way to add an effective amount of cushion to protect your product in transit. As its name suggests, bubble can be wrapped more effectively around your product and affixed with tape to hold it in place during shipping. Bubble-wrapped products can also be stacked and handled more easily during the product fulfillment process without risking significant damage from directly handling fragile products such as electronics or glass.
Custom Thermoformed Trays
The process of thermoforming involves heating rigid plastics in a mold to form the desired shape. When used in conjunction with corrugated packaging, thermoformed trays are designed to precisely hold the product and form to special cavities that are susceptible to breakage. This minimizes the risk of damage and reduces the need for extra void fill, such as bubble wrap, packing peanuts, and additional paper or chip.
For more consumer-oriented packaging applications, thermoformed trays can be custom designed to allow for enhanced brand visibility and aesthetic value.
Suspension and Retention Packaging
When sustainability is a concern for brands, suspension and retention packaging such as Korrvu®, provides an environmentally friendly alternative to foam. Suspension packaging suspends the product in the air space of the shipping container between two layers of highly resilient film to minimize impact. Retention packaging requires one insert where the film traps the product to the corrugated board, keeping it from moving during transit. Both suspension and retention packaging are used for shipping fragile items like electronics, sensitive automotive parts, or medical devices.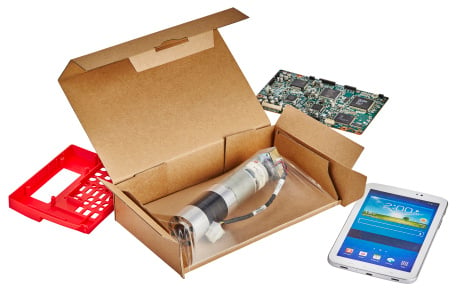 Image Source
Along with being 100 percent recyclable, here are three benefits to using suspension or retention packaging as a foam alternative:
Universal Fit: While fabricated foam must be custom die-cut or saw-cut to fit the product, suspension and retention packaging provides a universal fit for hundreds of products and devices.
Space Saving in Storage: Compared to foam and other similar alternatives, suspension and retention packaging takes up less space in storage. According to Brent, suspension and retention packaging can offer up to 90 percent space reduction in raw material compared to foam.
Presentation Value: Because suspension and retention packaging uses transparent film to hold the product in place, the product is visually exposed to the end consumer upon opening the pack. As a result, this type of protective packaging typically offers excellent presentation value for a unique unboxing experience.
Protect Your Products with The BoxMaker
Nothing is more disappointing to a consumer than opening a highly anticipated package, only to reveal damaged goods. Brands that fail to invest in effective protective packaging will find themselves outmatched by more forward-thinking competitors at the end of the day.

Your best bet is to work with an experienced packaging provider that can offer various innovative protective solutions. Since 1981, The BoxMaker has helped thousands of brands achieve comprehensive product protection. Contact one of our Packaging Advisors to help you determine the right protective packaging solutions for your product needs.
Exploring F-Flute: A Game-Changer in Retail Packaging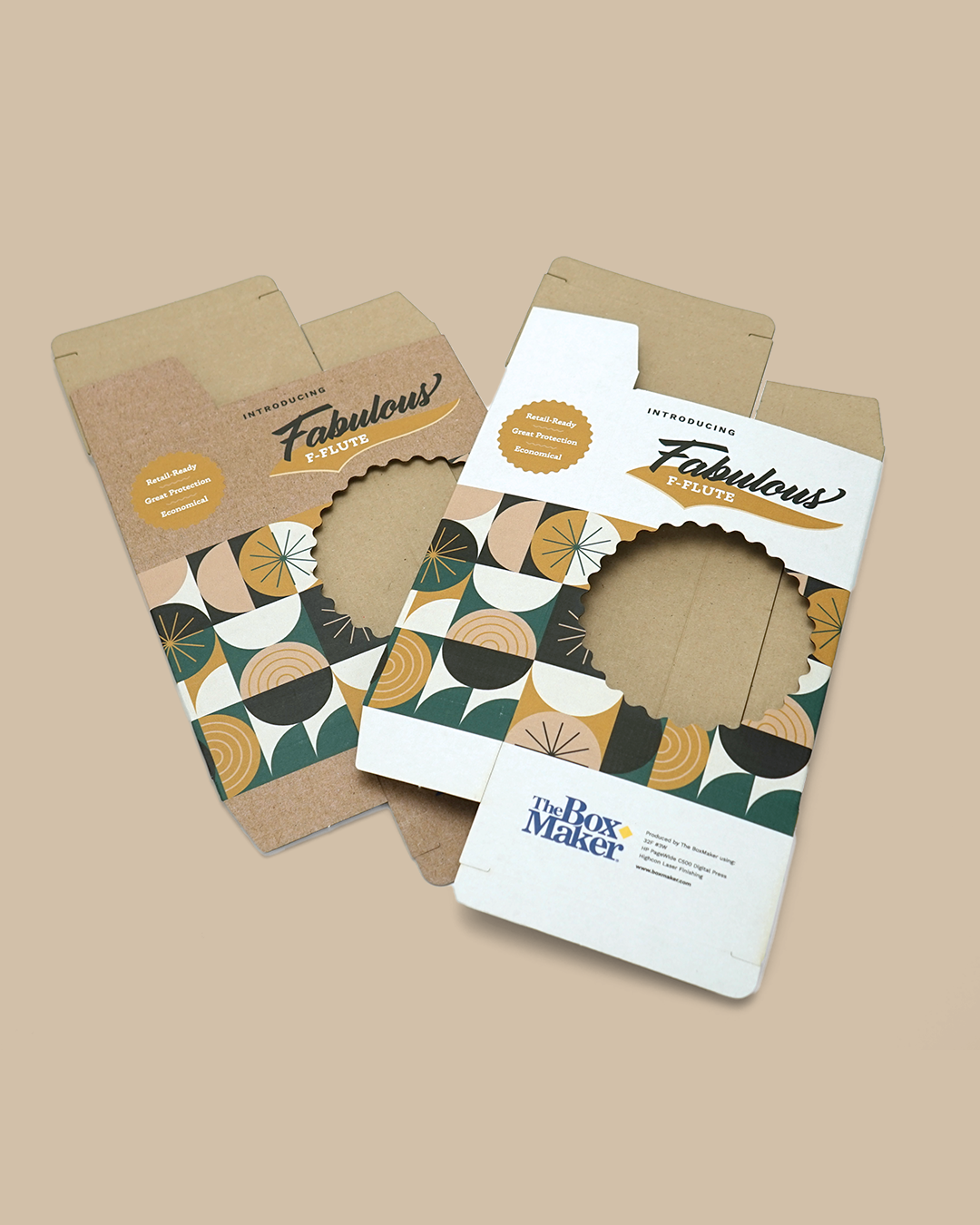 Exploring F-Flute: A Game-Changer in Retail Packaging
Learn about the features of f-flute corrugated and the benefits this material delivers to retail pac …
Read Now
Introducing Hexpand: A New Sustainable Protective Packaging Solution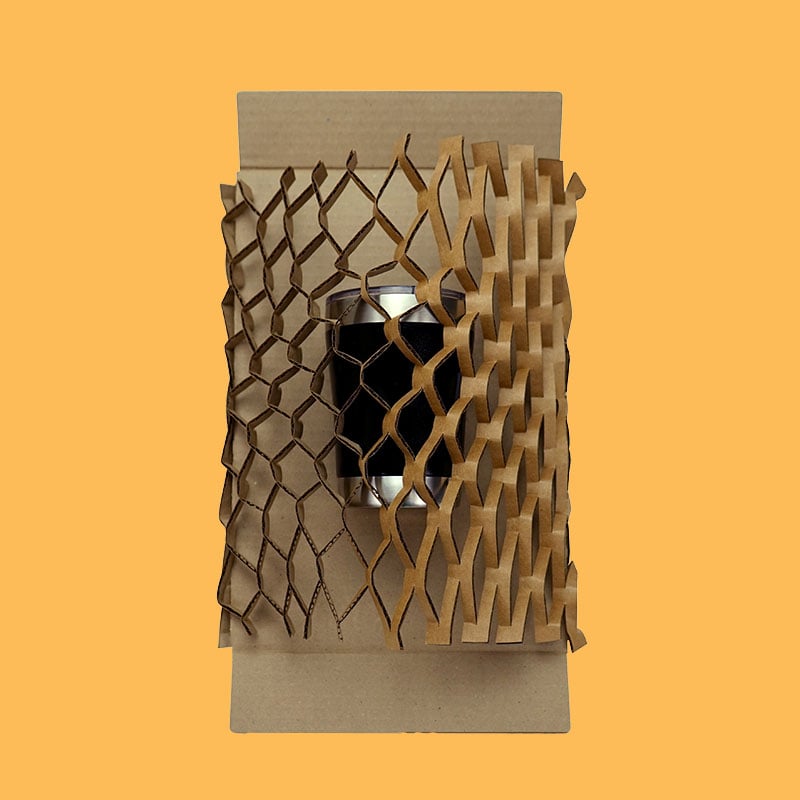 Introducing Hexpand: A New Sustainable Protective Packaging Solution
Hexpand is a new retention and suspension packaging solution offering earth-friendly product protect …
Read Now
Paper, Plastic, or Foam: Selecting the Right Protective Packaging Materials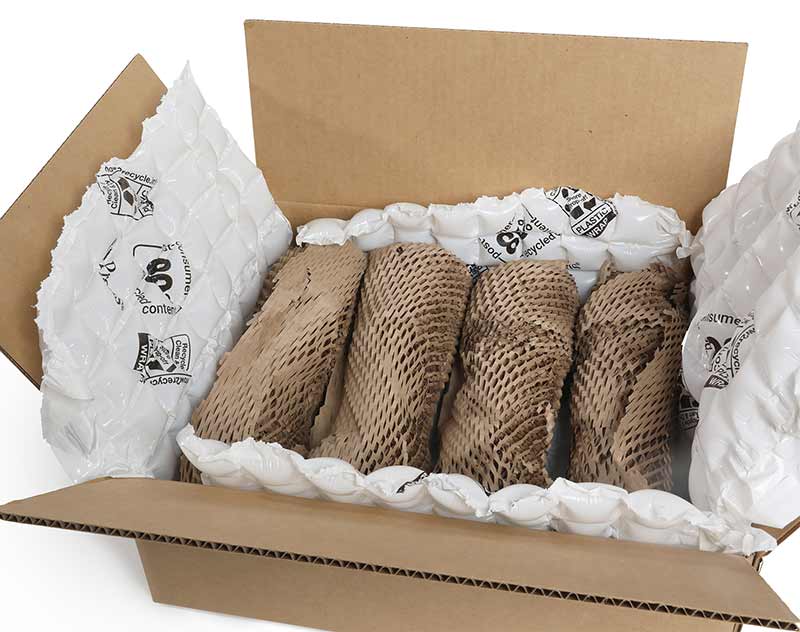 Paper, Plastic, or Foam: Selecting the Right Protective Packaging Materials
Learn how to select the right packaging materials to protect your product, brand, and the planet.
Read Now