How to Calculate Your Packaging ROI
4 min read
March 15, 2018

The Cost of Packaging
In our last article we discussed how to calculate the cost of packaging, which outlined the obvious and hidden costs that you should account for when tabulating your packaging spend. But figuring what your packaging costs add up to paints only half the picture. You won't truly understand the value that you are receiving for that expense without also evaluating the return on investment.

Packaging ROI: What Contributes to Return on Investment?
Depending on your specific industry and packaging applications, packaging ROI can mean many things and take different forms. Are you boosting sales? Reducing damage rates? Saving through supply chain optimization? Let's examine some of the factors that can enhance your return on investment and help justify your packaging spend.
A Boost in Sales Results
For brands that sell into retail environments, packaging is a major player in driving sales results. In fact, 82% of buying decisions are made at the point of purchase, where products are displayed*. If you launch a re-design or updated look as part of a marketing campaign, be sure to give your packaging its dues and attribute a fair share of the results to justify your investment.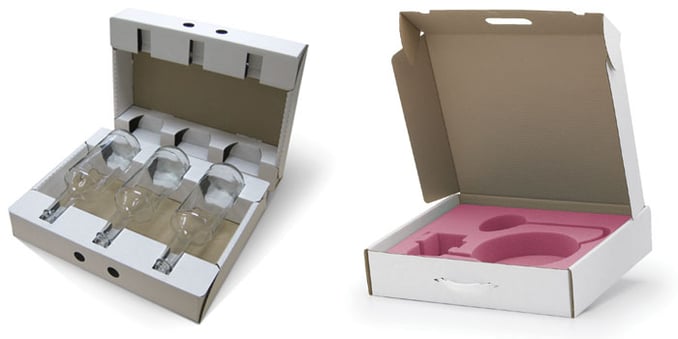 Damage Reduction
Reducing the amount of product that is damaged during transport can hold huge value for your business. Not only do you save on additional manufacturing and labor costs by avoiding the production of replacement units, but you save on the cost of shipping and processing product returned due to damage, and you save on the cost of having to earn new business to replace business that may be lost due to receiving damaged goods.
Typically, an effort to reduce damage will involve a structural redesign to your packaging or an evaluation and update to your packaging materials. However, at least one company has found a creative and cost-effective way of reducing product damage through a clever application of graphics on an existing box design. If you know your current damage rate and introduce a revised packaging design that results in a reduction of that rate, count those savings as part of your return on investment.
Optimized Packaging Design
A packaging design that is structurally optimized can deliver serious cost savings to your bottom line. Investing in a professional structural design that evaluates your pack not only for product protection but also for form and economical use of materials delivers savings in two ways. First, by reducing the amount of materials used your cost per unit will go down. Second, by perfecting the pack for size and weight (without sacrificing product protection), your palletizing and shipping costs will be optimized and drive more bang for your buck.
Optimized Supply Chain
Supply chain management is certainly an entire topic on its own and has a large impact on your packaging ROI. By streamlining your purchasing by consolidating vendors you not only save time but potentially save money. You also put yourself in a better position to truly partner with your key suppliers who can then act as trusted advisors by having a better understanding of the big picture when it comes to your packaging. Additionally, effective inventory management, including ordering in appropriate quantities and minimizing your warehousing overhead, frees up dollars that would otherwise be tied up in unused or obsolete packaging and unnecessary storage costs.
Improved Environmental Profile
Operating your business in a more eco-conscious way increases the value of your brand to consumers. This isn't just limited to retail products – using packaging components that can be easily recycled or reused by your end user simplifies the process for them and makes working with your product packaging easy. Ensuring that you're using the right amount of packaging (not an oversized shipping box full of superfluous peanuts) also contributes to consumers' perception of your brand and values.
Documenting Your ROI and Cost Savings
By working through these considerations, you should end up with a list of metrics that you can calculate to view your packaging ROI in a way that is meaningful to your business. Your packaging partner should be a resource in this process as well. Upon entering the partnership, ask them to provide documentation on why your current packaging solutions were chosen, how they arrived at these solutions, and the expected annual savings. After a year, inspect what you expect. Were your goals realized? Where can you uncover additional opportunities? Your packaging supplier should assume the role of team member and financial advisor. In short, their job is to make you look good!
360˚ Review
At The BoxMaker, our Packaging Advisors are trained to administer full-spectrum business reviews to provide packaging ROI documentation to clients. The 360˚ Review is an opportunity meet with our clients and deepen our understanding of your goals and challenges to better understand how to successfully partner with your business.
This comprehensive business review is administered by your dedicated Packaging Advisor to confirm we're continuously earning your business and uncover hidden opportunities to further improve your supply chain.
The 360˚ Review is typically conducted annually and includes:
A partnership timeline recap
Products and services summary
Current projects review
Cost savings documentation
An opportunity discovery audit
If you're ready to see the big picture and want to start tracking your packaging ROI, get in touch with one of our trained Packaging Advisors today!
*Source: POPAI
4 Ways to Increase Sales with Packaging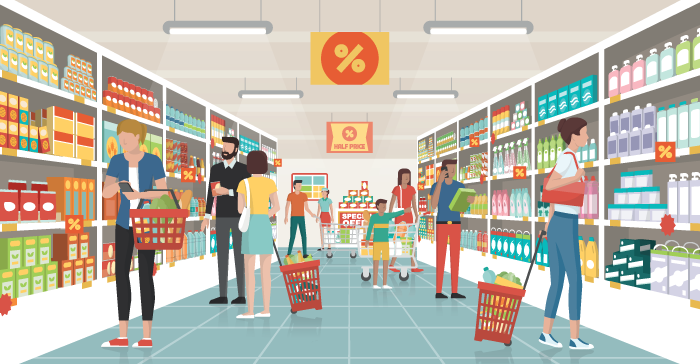 4 Ways to Increase Sales with Packaging
Packaging is one of the last forms of uninterrupted media available to marketers today. While it's t …
Read Now
Exploring Augmented Reality for Product Packaging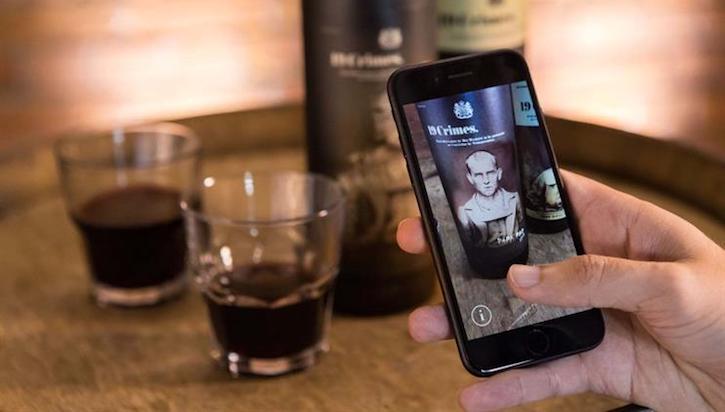 Exploring Augmented Reality for Product Packaging
Augmented reality (AR) allows brands to add a whole new dimension to packaging, labels, and displays …
Read Now
Why Should Brands Use Retail-Ready Packaging (RRP)?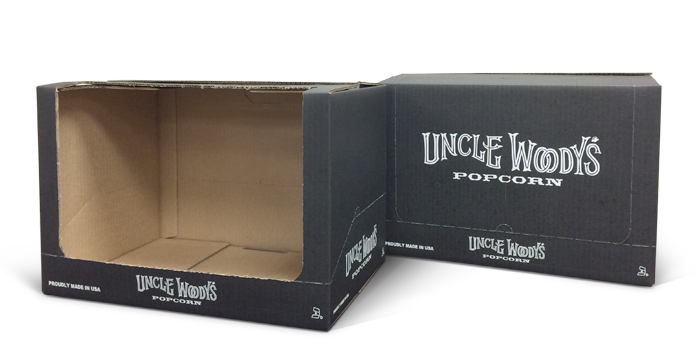 Why Should Brands Use Retail-Ready Packaging (RRP)?
Retail-ready packaging can improve the supply chain and generate sales at the point-of-purchase. Lea …
Read Now