Spot Color vs. CMYK for Packaging Design – What's the Difference?
4 min read
August 17, 2018
When working with a designer to prepare print-ready artwork files or handing off your designs to the manufacturer when placing your packaging order, you may be asked if your artwork contains spot colors or if it's been converted to CMYK. These are common print industry terms that refer to how color is built within your artwork file. Why does it matter? How colors are built in your file can impact the appearance of your final printed product.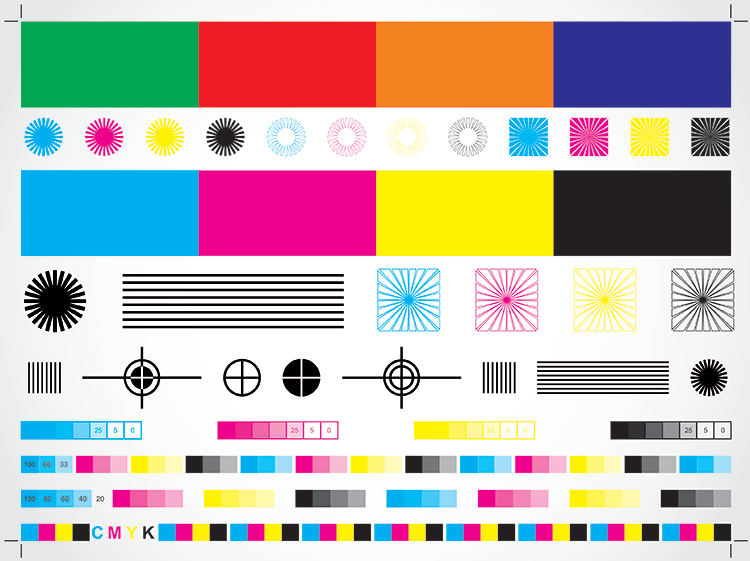 In this article we will explore the differences between the color models, and when it is appropriate to choose spot color or CMYK for printed packaging projects.
Printing Basics for Packaging
By nature, printing is the process of transferring pigmented ink onto a surface. Depending on the technique being used, ink transfer may involve printing plates (flexo, litho-lam) or direct application via inkjet (digital).
When it comes to packaging, which print production method you choose depends on a number of factors. A primary driver is the type of artwork you are trying to achieve, and how the colors used in that artwork are built within your file. The print production method, along with how color is built in your artwork file, determines how many print plates are needed to transfer your design onto your box, label, or retail display.
Think of it as simple to complex. Applying your logo in black or a 2-color print on the outside of your shipping box is a fairly simple effect to achieve. However, if your packaging requires full-color photography, this is a much more complex image to print.
Your graphic needs and the method of production being used dictate whether you should use the spot color model or CMYK.
The Spot Color Model – What is It?
Spot colors are individual pre-mixed colors created from a set formula. Using spot colors, individual inks are applied to separate parts of the package. Spot colors are not typically mixed with other inks. Because these inks are pre-mixed by the manufacturer, they are consistent from one print run to the next, and across machines or printing techniques.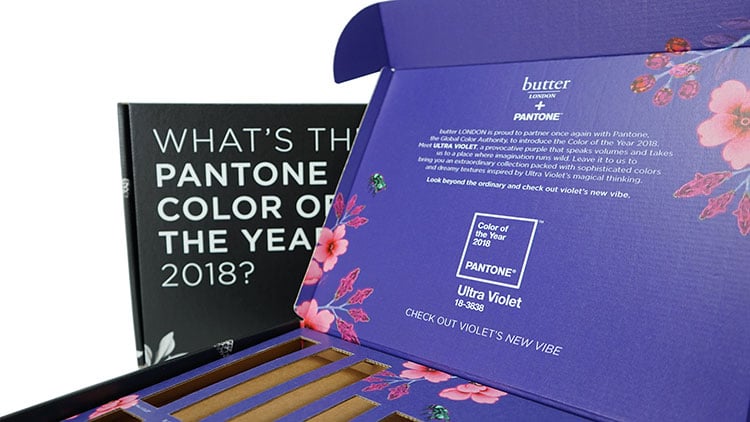 You may be familiar with the Pantone® Matching System (PMS), which is the standard spot color system used in the United States. Pantone was developed in the 1960s as a way for designers to understand how a color would reproduce on coated, uncoated, and matte stock. Additionally, this system opened the door for designers to use colors that were not possible to create from the available CMYK ink color spectrum (such as neon).
When to Use Spot Color in Your Packaging Design
Spot colors are the only choice when printing on a 1- to 2-color flexography press. The BoxMaker operates two high-speed, high-capacity 2-color flexo presses, as well as an additional 1-color flexo press for large-format boxes (such as mattresses). All 3 of these presses require that artwork is built with spot colors.
Spot colors are also ideal when color accuracy and consistency across print jobs is crucial. This frequently occurs when packaging requires a brand-specific color for a logo or other brand element, such as the iconic Coca-Cola® red. Spot colors can also be used to add unique ink effects, such as fluorescents and metallics on certain presses.
It is important to keep in mind the production method that will be used to print your packaging and how the use of spot colors will impact manufacturing. In the case of flexography and litho-lamination, each color used on press requires a separate print plate to apply the ink. This can incur additional costs to your project as you add colors, which may not be cost-effective for short run or low-volume package printing.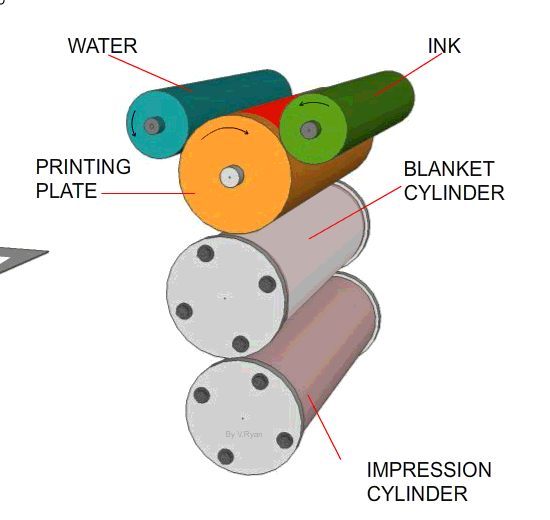 In the case of digital print for wide-format corrugated, spot colors are not supported (however the digital presses can match the vast majority of the Pantone library). If you are concerned about hitting a specific shade, ask your packaging vendor to run a swatch test based on your Pantone swatch of choice so that you can choose the CMYK swatch that best matches your brand color (may cost a small fee to cover machine time).
The CMYK Color Model
The CMYK color model is universally the most common method for colors to be built on press. CMYK uses four different pigmented inks—Cyan (C), Magenta (M), Yellow (Y), and Black (K).
In flexo and litho-lam printing, the inks are applied to the print surface via print plate, overlapping each other to "build" a full-color design. In digital print, the CMYK inks are applied simultaneously directly to the print surface.
Virtually endless color combinations can be achieved by mixing various amounts of these four colors, and only a small percentage of the Pantone color library is not achievable by combining CMYK.
When to Use CMYK in Your Packaging Design
CMYK printing is ideal for packages that require multi-colored inks to produce a realistic image or design. If your package requires three or more colors, CMYK is the way to go. While CMYK printing produces high quality results, there's a chance of color variation across different printers or jobs. Your packaging partner can work with you to ensure a consistent outcome by performing press checks and consulting on your artwork.
Digital printing for corrugated boxes, display, labels, and folding cartons uses the CMYK color model. Some digital presses include additional base inks along with the traditional CMYK in order to extend the color gamut, allowing for a wider range of colors. No print plates are required to transfer the image to the packaging surface, and pricing is based on ink coverage rather than number of colors used. So even low-volume orders and prototypes can receive the full-color treatment.
Which Color Model is Better?
Choosing spot color versus CMYK is not a question of which is universally better. Your choice ultimately depends on your production method and the desired visual result you're your packaging, which will lead to the color model that is best for your specific printing job.
Litho Lam Printing vs. Digital Printing for Retail Packaging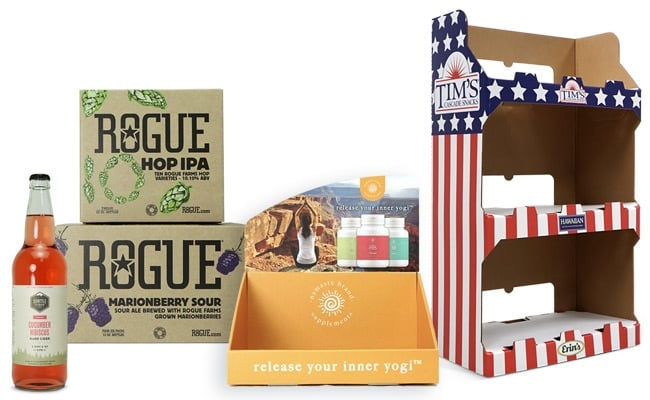 Litho Lam Printing vs. Digital Printing for Retail Packaging
Litho lamination (litho lam) and digital print offer specific features and benefits for retail packa …
Read Now
Flexo vs. Digital Print for Labels: Which Should You Choose?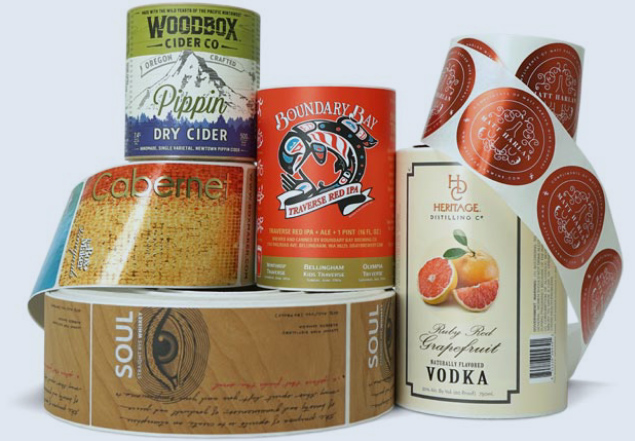 Flexo vs. Digital Print for Labels: Which Should You Choose?
When it comes to producing labels, which method is better: flexo or digital print? Discover the adva …
Read Now
Unleash your creativity with HP Mosaic Print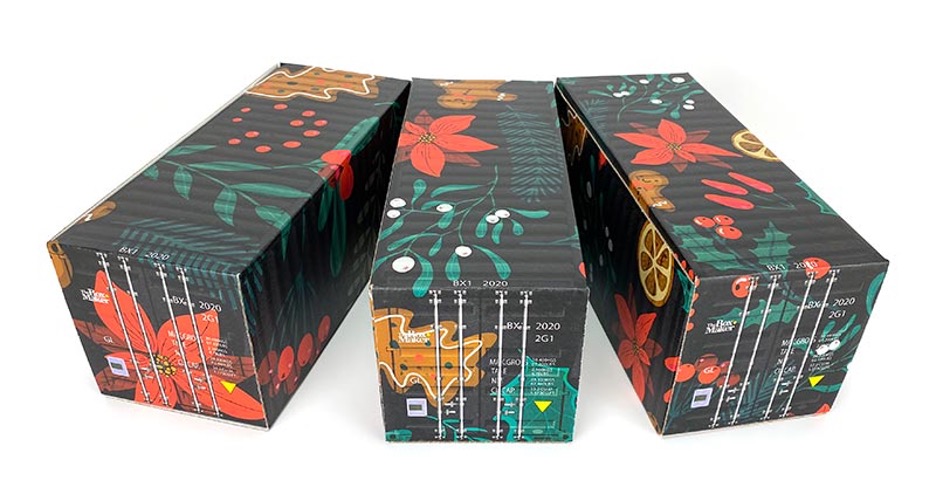 Unleash your creativity with HP Mosaic Print
HP Mosaic is a print effect that leverages a single source file of "seed art" to create endless uniq …
Read Now