UV-Curable Inks vs. Water-Based Inks for Digital Print
4 min read
February 15, 2019
Ink is an important but sometimes overlooked component of the digitally printed packaging equation. The printing process delivers pigmented ink to the substrate and binds it to the surface, resulting in a desired artwork or graphic result. Different inks are used for different types of packaging applications based on their unique properties and chemistries. The type of ink used is also tied to the specific press machinery, as printing presses are designed to use only one type of ink each.
As the use of digital print for packaging and display becomes more commonplace, brands must ensure the right ink is being used for each job based on the product and end user. This is imperative to avoid potential impact to the product or risk to the consumer.
In 2005, Nestlé had a massive recall of their baby milk formula in Europe after trace amounts of ink chemicals had been found in their cartons due to migration. This led to the creation of Nestlé's Food Packaging Safety program, and the company taking a harder stance on packaging safety. Although the recall was confided to Europe, the incident had an impact on packaging regulatory standards in the food and beverage industry. It forced retailers and brands from around the world to take a closer look at their own packaging practices to prevent future recalls and controversy.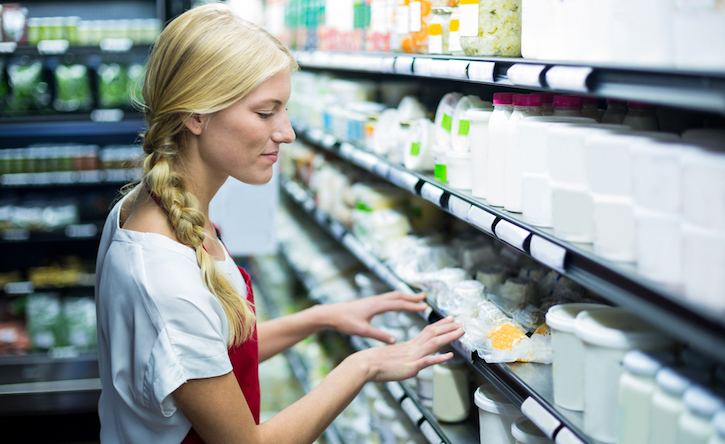 There are many types of inks that are used for wide-format digital printing, including solvent, eco-solvent, and latex. However, two common inks used for corrugated packaging and display are UV-curable inks and water-based inks. Understanding the differences between the two is key to helping form your packaging strategy.
UV-Curable Inks for Digital Print
UV-curable inks are immediately exposed to ultra-violet lights as they are printed onto the packaging substrate. This process cures the ink and converts it into a durable polymer film. This method essentially 'dries' the ink. Due to the curing process, UV-curable inks don't absorb into the substrate and there are no liquid solvents left to evaporate. Therefore, UV-curable inks can be applied to a wide range of materials, such as plastic and foam-board. UV-curable inks are known to maintain color consistency and contrast, and because these inks are waterproof, they can be used for outdoor applications.
Traditionally, UV-curable inks are cured using mercury lamps. However, LED technology is quickly growing as a more environmentally-friendly curing alternative. Curing by LED speeds up production, enabling sheets to be die-cut and handled more efficiently after printing without the risk of damaging the next sheet. LED technology is also more energy efficient compared to mercury lamps, lasting 10-20 times longer.
Water-Based Inks for Digital Print
Water-based inks are food-safe and nontoxic. The specific water-based inks used on the HP PageWide C500 Press are 100% free of UV-reactive chemistries. Water-based inks also open up new possibilities for package design by increasing the available "real estate" for printing. In areas of a packaging structure where UV-curable ink migration is a concern, water-based inks may now be applied. Water-based inks also reduce the environmental impact of food packaging production, since no additional material, film, or barrier is required to prevent ink contamination or migration, meaning corrugated packaging printed with water-based inks is fully recyclable.
A challenge of water-based inks is the drying time needed during the production process. Also, water-based inks may be difficult to apply on certain substrates due to the high surface energy of the water component.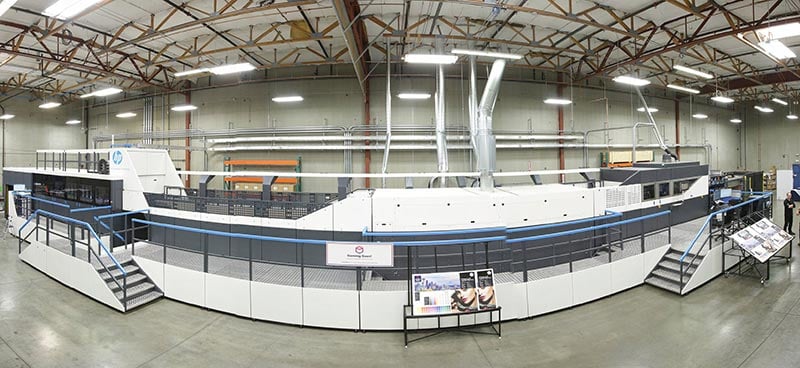 The HP PageWide C500 Press uses a water-based ink specifically formulated for both primary and secondary packaging applications. These inks comply with even the most stringent global food safety regulations and industry guidelines, including the FDA, EU Framework, Nestlé Guidance, Swiss Ordinance, and more. This is why The BoxMaker recently invested in the C500 Press to expand our digital printing capabilities to better serve industries requiring food-safe packaging or other sensitive applications.

Which Packaging Ink Should I Use?
Ultimately, choosing between UV-curable inks and water-based inks depends on many factors, including your specific packaging application, substrate, desired production method, order volume, and the press machinery used by your packaging manufacturer. However, if your product falls into a regulated category, such as food or beverage, beauty and cosmetics, or baby products, water-based inks are the best option to help guarantee consumer safety.
Work closely with a knowledgeable packaging expert who can help you determine the best packaging and ink strategy to get the desired results you aim to achieve for your consumers and choose a manufacturer who can offer the ink technology you need.
Schedule a Tour with a Packaging Advisor
The Packaging Advisors at The BoxMaker are here to answer any questions on inks and guide you through your next packaging project. We have been pioneering digital print longer than many others in the industry and are proud to operate two of the highest-capacity Digital Production Centers for packaging and display in the country.
Food-Safe Ink and Digital Print: What You Need to Know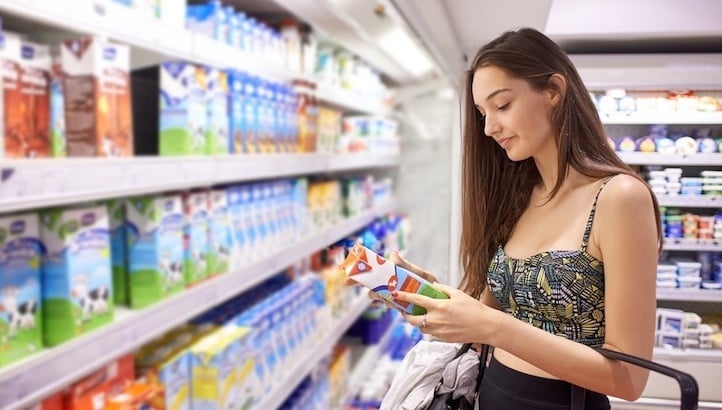 Food-Safe Ink and Digital Print: What You Need to Know
Digital print technologies and food-safe inks have emerged to meet the needs of consumers and brands …
Read Now
Improving Product Security with Covert Watermarking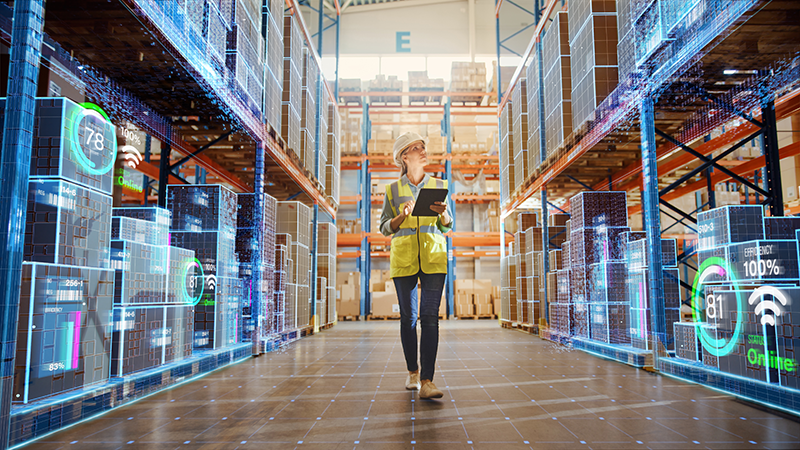 Improving Product Security with Covert Watermarking
Digital watermarks are great solutions for brands looking to protect their products. Learn how Digim …
Read Now
Major Brands Invest in Personalized Packaging

Major Brands Invest in Personalized Packaging
Personalized packaging: does it work? Absolutely and big brands are leading the way. With digital pr …
Read Now