4 Ways to Increase Sales with Packaging

Media, Interrupted
Today's consumers have more ways than ever to side-step your marketing messages, from opting in to a paid media subscription model that allow them to go ad-free (think Hulu or YouTube), to missing your content due to changes in social media algorithms, to simply opting out of your email marketing list. Digital media in no way guarantees an engaged audience.
"Packaging is the only thing you can't delete, fast-forward, or skip."
- Monique Cohen, Label Market Development Manager, HP
Packaging is one of the last forms of uninterrupted media available to marketers today. Your consumers have to go through your packaging to get to your product – why not delight them in the process? You own this space – make the most of it.
Is your product packaging a revenue driver?
While it's true that you most likely can't obtain packaging without incurring a cost, you can take measures to offset that cost by ensuring your product packaging is a revenue driver. Anything worth doing is worth doing well, and your packaging is no different. Why send your product to market in a lowest-common-denominator packaging solution when you could leverage the opportunity to make a meaningful connection with buyers.
Although many factors influence a consumer's decision to purchase a product (price, quality, availability, etc.), packaging can tip the scales in your favor when used correctly. Here are 4 sales-driving suggestions to incorporate in your product packaging to help move the needle forward.
Sales Driver #1: Make Your Product Relevant to Your Audience
Effective packaging helps a consumer to understand how your product fits into their lives. Gone are the days of a one-size-fits-all approach to consumer goods. A new era of mass customization has been ushered in – made possible by technology advances and supply chain efficiencies.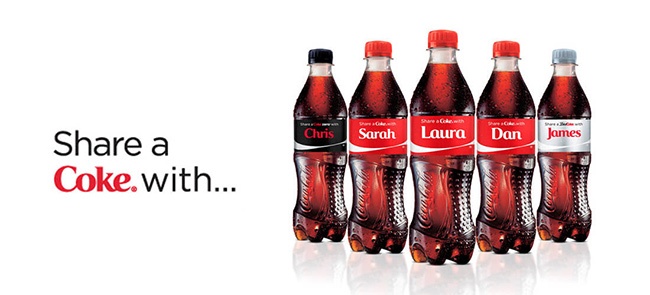 This summer the Share a Coke campaign will launch into its 7th year and individual consumers in over 70 countries will be able to find their unique name on a bottle of Coke in their local store (or personalize a bottle online).
Why does this campaign get so much attention? Because Coke took a product that is exactly the same from unit to unit and transformed it into a one-to-one "just for you" experience, personalized for each consumer. In the United States, this campaign was credited with a 2% rise in sales for the Coca-Cola Company at launch, a huge result for a brand of this size.
Other ways to make your product relevant through personalization:
Support a local sports team
Support a worthy cause
Tie your product to a seasonal activity or celebration
Promote your brand values
You can't be everything to everyone, and consumers don't want to be treated as all the same. Demonstrating that your product aligns with their interests and values through packaging can be the key differentiator that causes a buyer to choose you over the next guy.
Sales Driver #2: Out-Educate (or Entertain) the Competition
Picture this: The summer heat wave has hit and you're standing in the retail aisle trying to compare one oscillating fan to another (ok – several others). Which one should you choose? All of them have multiple speed settings, tout similar features, and are in the same general price range. You want a product that will work effectively and deliver high-quality performance for seasons to come, but because fans are a less-than-frequent purchase for the majority of shoppers, it's hard to know which make and model will meet your needs best.
Most of us find ourselves in similar purchasing scenarios frequently in everyday life. What do we do? We pull out our smartphones and start typing. But tracking down product reviews, video content, or technical specifications for each of the models we are considering can be time consuming or downright frustrating when we're standing in the aisle and ready to make a purchase. This shortage of information needed to make a sound decision has now become a roadblock and is negatively impacting our experience as a consumer.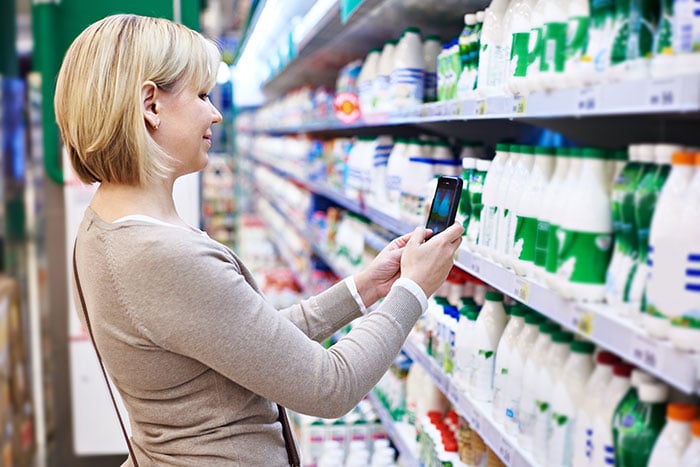 BUT – if any one of those oscillating fans were packaged in a box linked to extended content (scannable via smartphone) that helped you determine which fan was right for you, the choice would be simplified and weigh in the favor of the brand that helped you make an educated decision. And if that app delivered a current coupon promotion to you as well? All the better!
Incorporating digital content into your packaging by way of QR codes or scannable images unlocks new realms of possibility to educate and entertain consumers before, during, and after their product purchase. From augmented reality talking wine labels to prescription refill reminders, brands are discovering new ways every day to deliver more value to consumers through connected packaging.
Sales Driver #3: Capitalize on Trends
Every new season and year brings with it new trends that reach across disciplines. From graphic design to fashion to food, what visual trends are you noticing in the marketplace that could potentially complement your brand? Creating short-run or limited-edition product packaging that marries your brand with an on-trend aesthetic can be a great way to speak the visual language that consumers are already gravitating to. Think of leveraging trends like creating a co-brand between your company and the pop culture of the moment.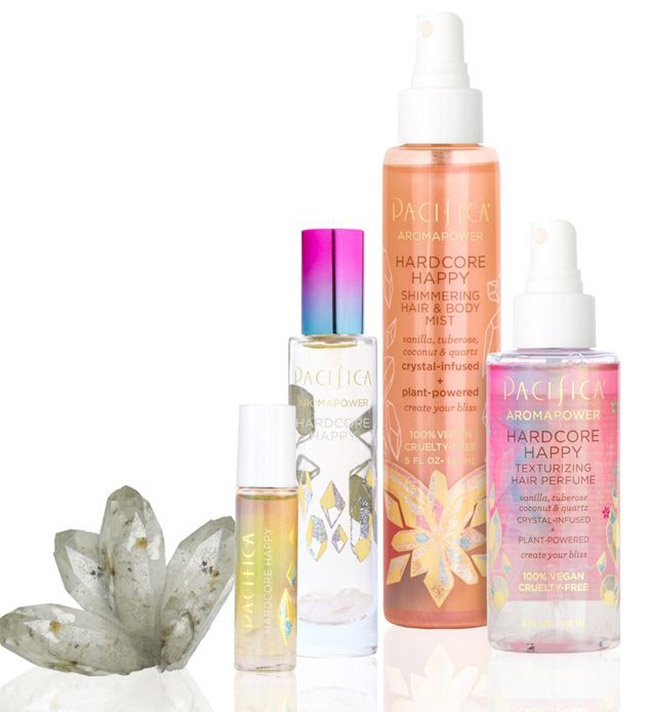 Pacifica cashes in on the crystals craze.
Buyer beware – as they say on Project Runway, "One day you're in, and the next you're out." Don't hang your brand's hat on a temporary trend and let it linger there. The key here is to drive increased interest in your product by being contemporary with current consumer trends. Once the trend moves on, be ready to move with it – and have an identity that's strong enough to stand alone.
Sales Driver #4: Keep it Simple
Edit, edit, edit. Being willing to distill your primary packaging down to its essence will result in a clear and focused representation of your brand that consumers can easily recognize and flock to. The retail aisle is already a busy place filled with an overwhelming number of products for your eye's gaze to settle on. The brand that over-crowds their packaging with too much text or imagery becomes its own worst enemy by further crowding its own visual space.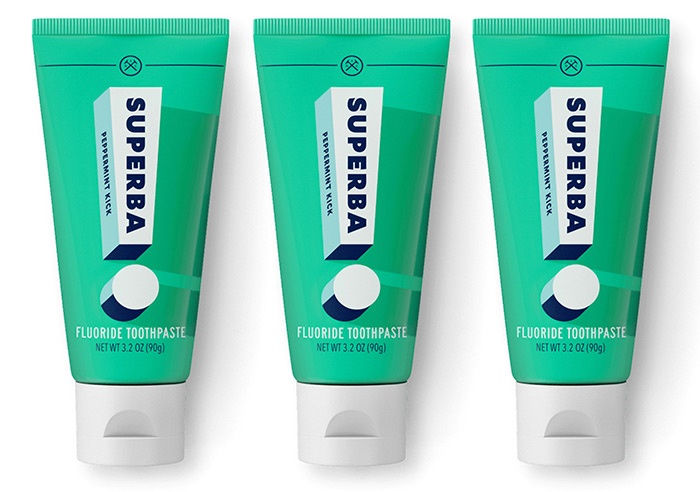 According to Packaging World Magazine, this is a common pitfall in categories that move quickly, "it is all too easy to bombard your iconic primary pack with extra labels that destroy the simplicity of the brand message—for example, 'New!,' '30% extra free,' or 'More power.'"
Allow your primary packaging to keep it simple and leverage secondary packaging (such as your shipper) and retail displays to further tell the story - expanding your marketing messaging and increasing your retail footprint.
Powered by Digital Print
There's a reason that today's leading brands are able to produce personalized, connected, on-trend and iconic packaging solutions easier than ever before – and that is the true arrival of digital print. Digital print technology takes the high-volume minimum orders and extended turn-around times required by traditional print methods and turns them on their head. By eliminating the need for print plates, digital print super-charges the production timeline and frees brands to leverage the full spectrum of color without incurring additional cost.
Managing Product Life Cycles with Digital Print for Packaging

Managing Product Life Cycles with Digital Print for Packaging
Digital print for packaging allows brands to manage product life cycles and their packaging needs mo …
Read Now
How to Calculate Your Packaging ROI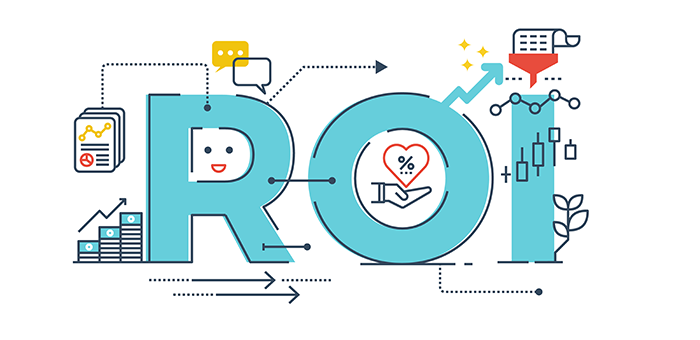 How to Calculate Your Packaging ROI
Depending on your specific industry and packaging applications, packaging ROI can mean many things a …
Read Now
3 Ways to Differentiate Your Product Packaging with Digital Print in 2022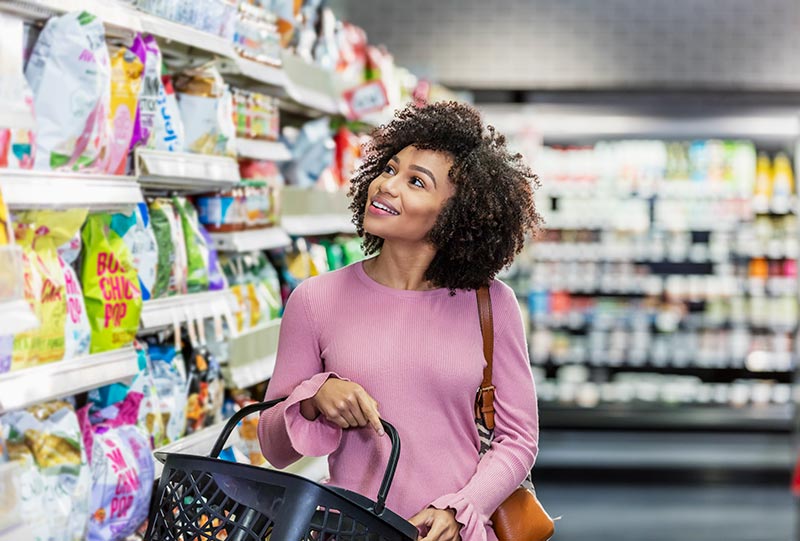 3 Ways to Differentiate Your Product Packaging with Digital Print in 2022
Satisfy consumer demands and meet supply chain challenges with these three ways to differentiate you …
Read Now