5 Ways to Eliminate Plastics and Non-Recyclables from Your Corrugated Packaging
4 min read
April 16, 2021
The Demand for Sustainable Packaging
Sustainability is no longer just a buzzword when it comes to product packaging. Consumers expect eco-friendly packaging choices, and they are voting with their dollars. From reducing their use of single-use plastics to replacing plastic drinking straws with reusable alternatives, consumers are altering their habits and leaning into a more sustainable future.
Consumers are also increasingly aware of the use of plastics in corrugated packaging and e-commerce shipping and are outspoken in their demand for change. As a result, companies are re-evaluating their traditional packaging solutions and looking for more earth-friendly options.
Technology's Role in Implementing Packaging Change
Dieless finishing is a relatively new technology that allows for the conversion of corrugated material into finished goods without the use of a cutting die. Digital CAD cutting can be leveraged to create intricate cuts and organic shapes that are not so easily achieved by conventional die cutting.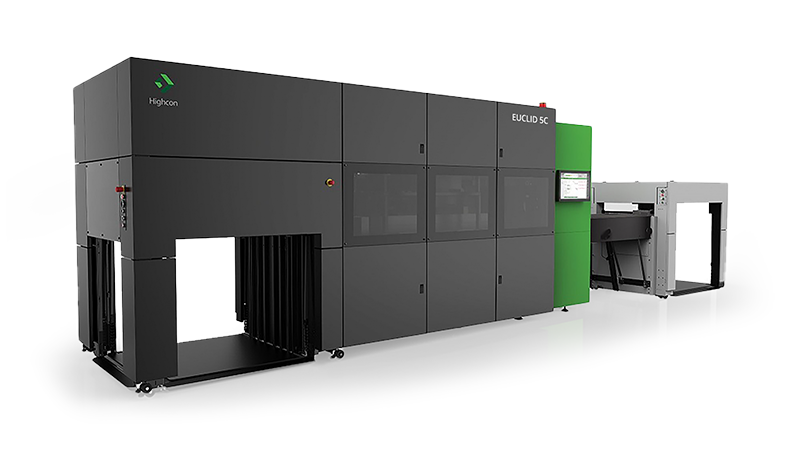 Image Courtesy of Highcon.
Digital laser cutting is just becoming available for corrugated converting and offers many benefits to the market, including reduced setup time and materials, rapid converting speed, and precision cutting and creasing. The potential to create more sustainable packaging solutions is not only in the creative structures that can be manufactured, but also in the elimination of materials, waste, and manpower from the process.
Here are 5 ways that dieless finishing can be leveraged to eliminate plastics and non-recyclables from corrugated packaging.
Plastic Window Replacement
Corrugated and folding carton boxes that are designed to give consumers a peek at what's inside typically employ a plastic window to showcase enclosed products.
With dieless finishing, brands can design their packaging to incorporate unique window shapes that succeed in keeping the product safely enclosed while giving consumers a view and enhancing the beauty of the box with built-in decoration.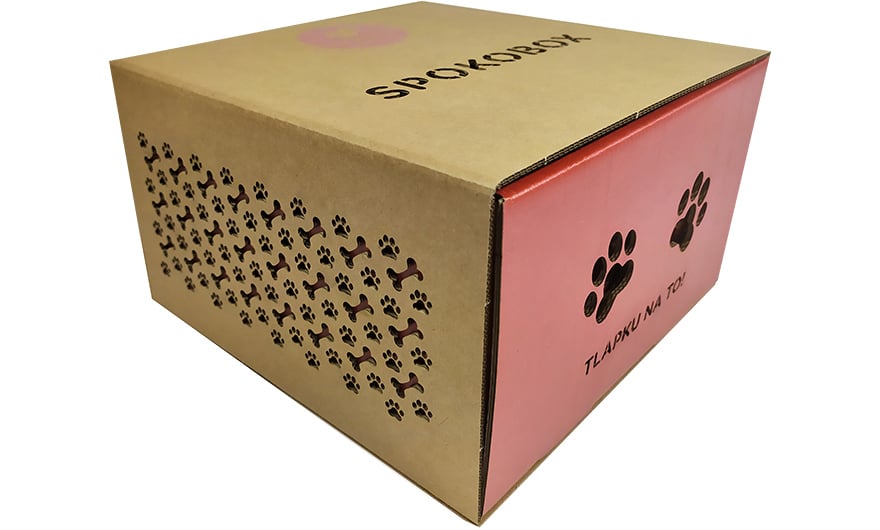 Designed by THIMM for Spokobox. Image Source.
Protective Foam Replacement
Although some foam solutions are recyclable or made with recycled content, in general consumers may have a negative impression of this material that is often used to house and safely ship electronics and other fragile products. Digitally cut corrugated offers a 100% recyclable alternative.
Because no cutting die is needed with dieless finishing, many layers of corrugated can be cut so that when stacked they create a custom-fit nest designed to hug your product from every angle. The freedom of digital CAD or laser cutting allows for each cut to be completely unique and customized to the exact part of the product that it must conform to. This enables a snug and secure housing that keeps breakables and fragile products safe, providing a sustainable bracing and blocking design that can be as effective as foam.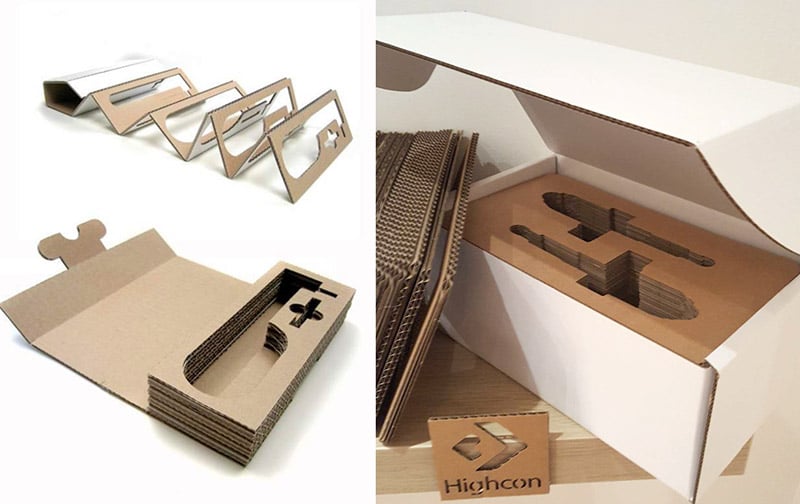 Image Courtesy of Highcon.
Vacuum Forming Replacement
Vacuum formed plastic packaging has long been used to hold smaller products in place within their primary packaging enclosure, preventing damage and providing a pleasing visual when uboxed. However, this type of packaging leaves the consumer with a responsible disposal challenge.
By replacing the vacuum formed component with a custom cut stack of accordion folded corrugated board, brands can not only achieve the same level of product security within the box, but also deliver an excellent unboxing experience. As an added bonus, the corrugated board can be printed to incorporate additional messaging, colors, or patterns into the product presentation. In contrast, vacuum formed plastics are typically a solid color or clear.
Image Courtesy of Highcon.
Foil Embellishment Replacement
Corrugated packaging with foil stamping is not typically curbside recyclable. Dieless finishing can be used to cut through the outer corrugated box to reveal a second layer of packaging inside, which can be used to trick the eye and create a foil effect without actually using foil.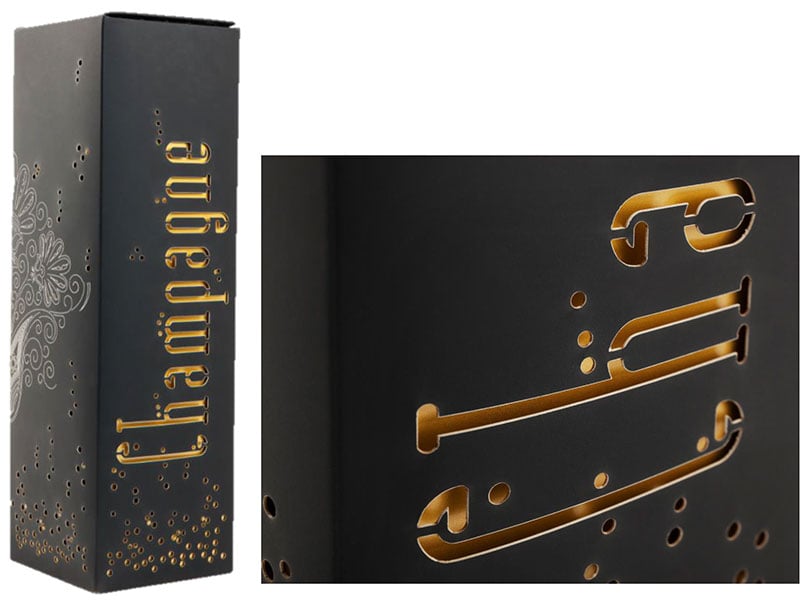 Designed by Pringraf, Italy. Image Courtesy of Highcon.
Recyclable Blister Cards
Similar to vacuum formed packaging, plastic blister cards are used to create a tailored and protective enclosure for fragile or sharp consumer goods products such as lightbulbs and small hand tools.
By applying some creative structural design and dieless finishing, corrugated board can now be cut to create form-fitting structures that effectively house these types of products while still providing an attractive retail display element that catches consumers' eyes.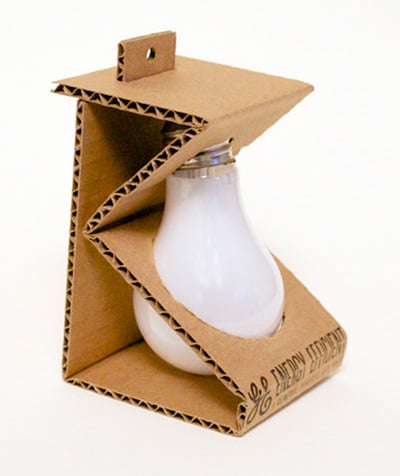 Designed by Esther Li, United States. Image Source.
In many cases where dieless finishing is leveraged to eliminate plastics and non-recyclable elements from corrugated packaging, the consumer experience is also enhanced. By providing packaging that is easy to use and can be responsibly disposed of, brands demonstrate that they consider not only the product packaging lifecycle but also the role of packaging in a successful customer journey.
Start Your Sustainable Packaging Journey with The BoxMaker
The BoxMaker is a leader in digitally printed and finished packaging, including CAD cut and laser dieless finishing. Our Packaging Advisors and award-winning structural design team are ready to evaluate your current packaging and partner with you to develop sustainable solutions that are kind to the planet and your customers. Contact us today.
Frustration-Free Packaging and the Consumer Experience

Frustration-Free Packaging and the Consumer Experience
Are you delivering frustration-free packaging? Shipping, unboxing, and packaging disposal are all ke …
Read Now
Packaging Design Considerations for Baby Boomers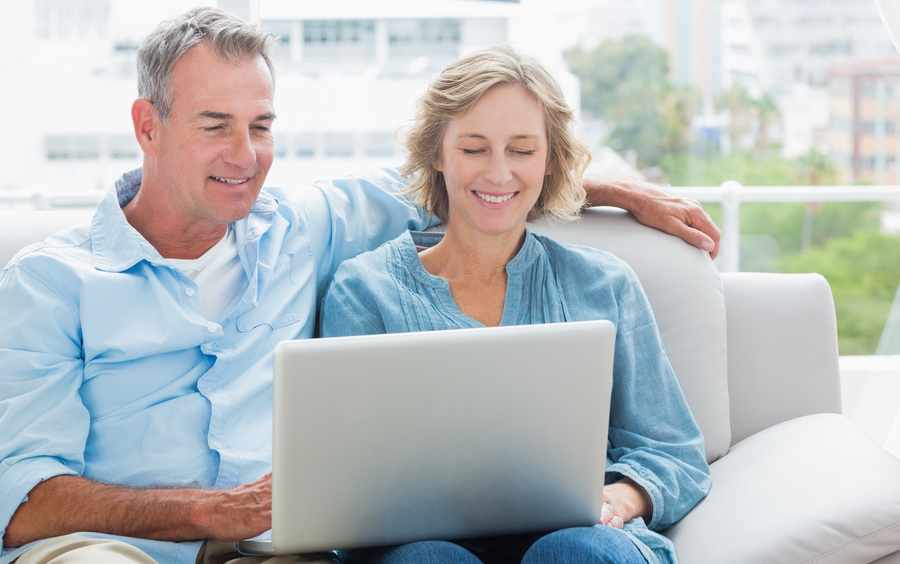 Packaging Design Considerations for Baby Boomers
While considered to be a very valuable generation, baby boomers are also an underserved and often ig …
Read Now
Why Should Brands Use Retail-Ready Packaging (RRP)?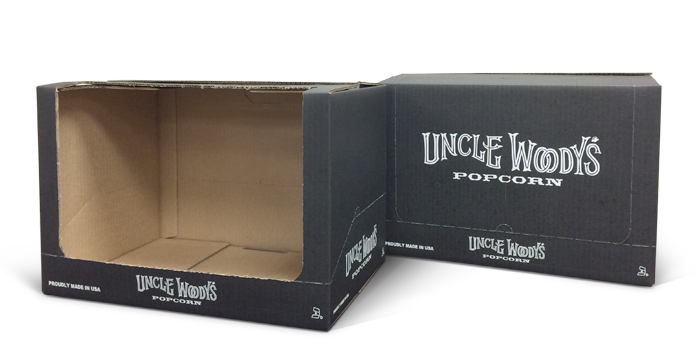 Why Should Brands Use Retail-Ready Packaging (RRP)?
Retail-ready packaging can improve the supply chain and generate sales at the point-of-purchase. Lea …
Read Now