How to Get Started with Sustainable Packaging
Where do you start when you want to use more eco-friendly packaging for your products, or your company is going green and has embarked on new sustainability goals? Just switch to recyclable products and go about your day, right?
While the idea of sustainable packaging may seem straightforward at first, it's often more complex than meets the eye. What sounds like a walk in the park is, in reality, more like assembling a puzzle with lots of pieces.
The challenge in developing a truly sustainable packaging program for your company lies in addressing the complete packaging cycle, from ideation and order fulfillment to doorstep delivery and disposal. This calls for a holistic approach that considers sustainability from beginning to end.
To explore this holistic approach to developing eco-friendly packaging solutions, we recently sat down with three experts from The BoxMaker's Sales, Design, and Supply Chain teams to discuss sustainable packaging and how they approach helping clients with the monumental task of "going green" (watch the full webinar here). The group had three key takeaways to offer anyone interested in reducing their impact on the planet when it comes to packaging:
1. Answer the question, "What does sustainability mean to you?"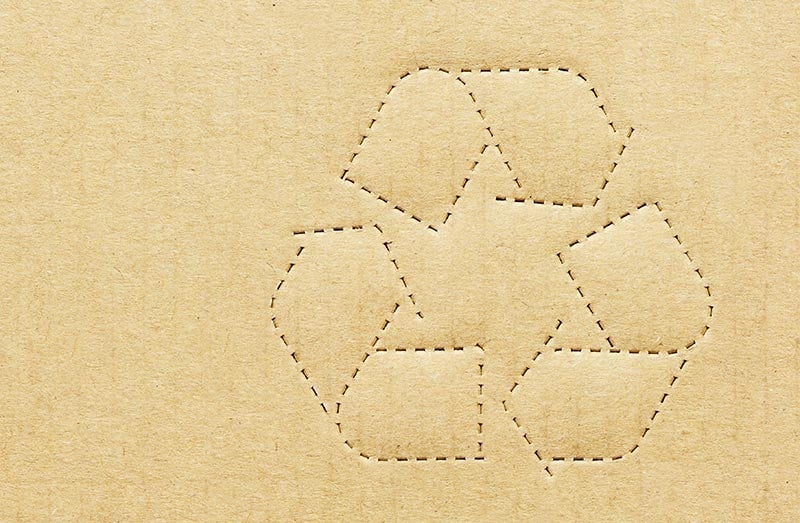 Just like when asked, "How do you define success?", sustainability can have different meanings for different people within your organization. A buyer's perspective might be entirely different from that of a designer or a marketer.
Therefore, the open-ended question "What does sustainability mean to you?" is the perfect first question to ask your team before diving into brainstorming sustainable packaging solutions. Are you looking to incorporate more recycled material content into your packaging? Perhaps you are seeking ways to reduce your carbon footprint in the packaging process. Or maybe you want to reduce your use of plastics and switch to curbside recyclable paper-based materials?
This exercise serves as a pathway to get your team on the same page and clarify your desired sustainable solution or outcome, putting you in a great position to have a productive conversation with your packaging vendor that aligns with your goals.
2. Ask, "How can design help?"
After clearly defining where you want to end up, you can confidently tackle the design process with your packaging partner. The design phase is a crucial step where creative solutions are explored and many options may be presented. When meeting with structural designers, be sure to keep the holistic approach in mind and be open to the creative ways that they can help you decrease your overall impact on the planet. Lean on their experience.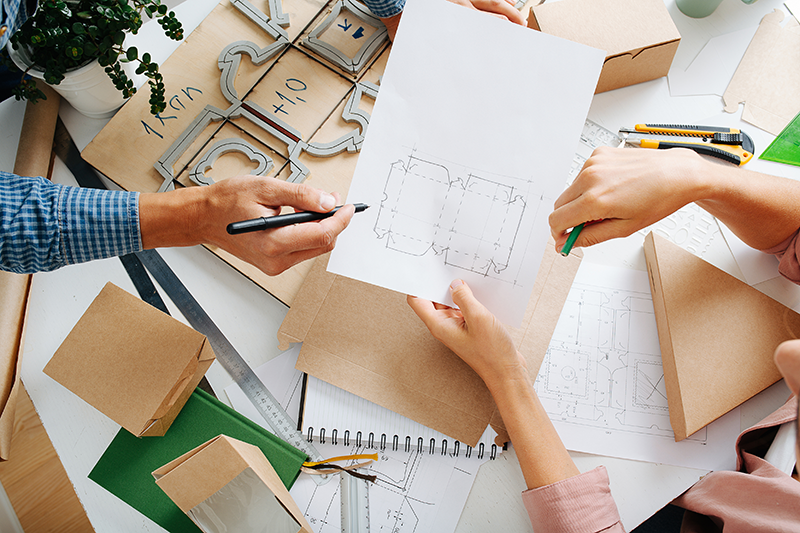 A great structural designer will pose probing questions (either directly or through your Sales Rep) andexplore the entire lifecycle of your project, starting with considering your product's unique characteristics to anticipating the environmental conditions it will encounter during shipping and finally thinking through where it will end up after being used. Structural designers can save you money by reducing your packaging's size or light weighting the materials used, making it less expensive to ship. They can also design structures that take less time to assemble, saving you money in labor. These creative solutions can also contribute to your sustainability goals by reducing your use of materials, and your carbon footprint.
3. Examine Your Sourcing Options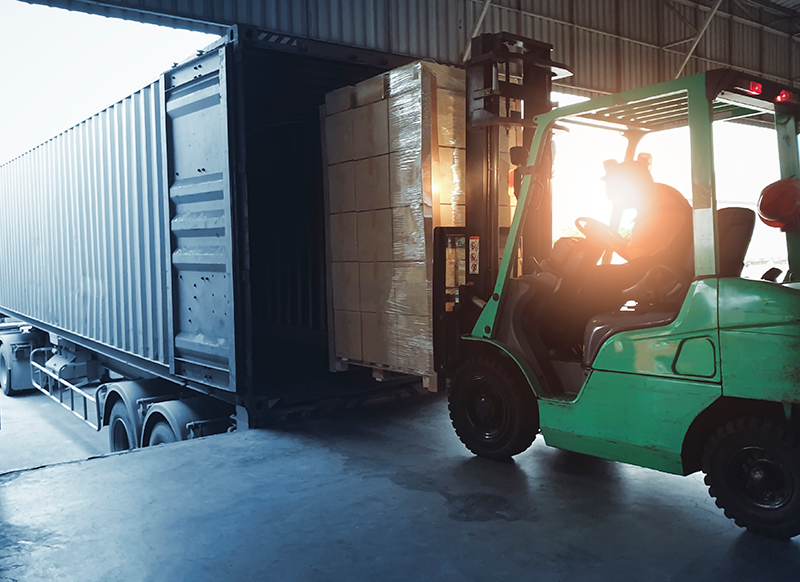 How and where you source product from is another factor that can greatly impact sustainability. With effective management, you can source raw materials and finished goods more responsibly and reduce waste.
Often companies prioritize sourcing products that are made of curbside recyclable material. While that is a great start, using recyclable materials is just the tip of the iceberg in terms of solutions. Enhancing operational efficiencies and reducing CO2 emissions is another way. For instance, our clients might request an earth-friendly product, but if the supplier is located across the country, we often help them explore local suppliers with comparable solutions whenever possible.
This consideration is significant because reducing the carbon emissions associated with transportation can make a substantial difference in minimizing the overall carbon footprint.
Your Packaging Provider is Here To Help
Developing sustainable packaging solutions is a complex task that requires careful consideration and a holistic approach. If you are looking to reach your sustainability goals and adopt greener packaging for your products, The BoxMaker is here to help.
Watch our full webinar, "Unboxing Green Packaging: Developing Sustainable Solutions with The BoxMaker" to learn all of the ways that The BoxMaker can help you reach your sustainability goals as a custom packaging solutions manufacturer: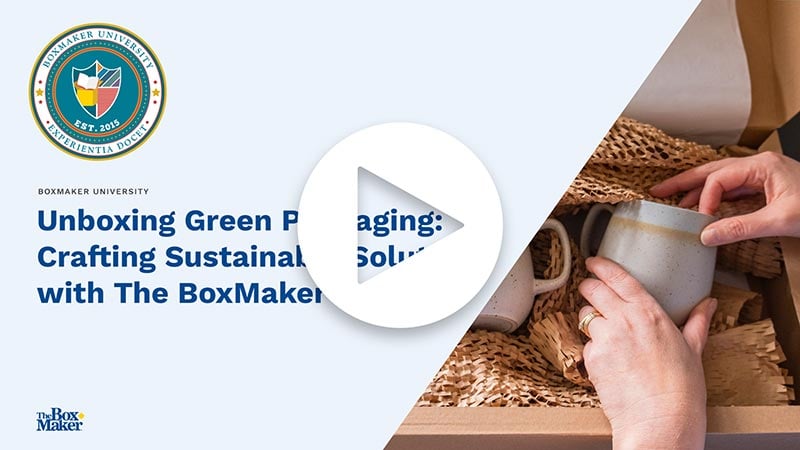 When you're ready to get started on your sustainability journey, let our team of expert Packaging Advisors be your guide and support. Contact our team to start today.
Sustainable Packaging News Roundup 2021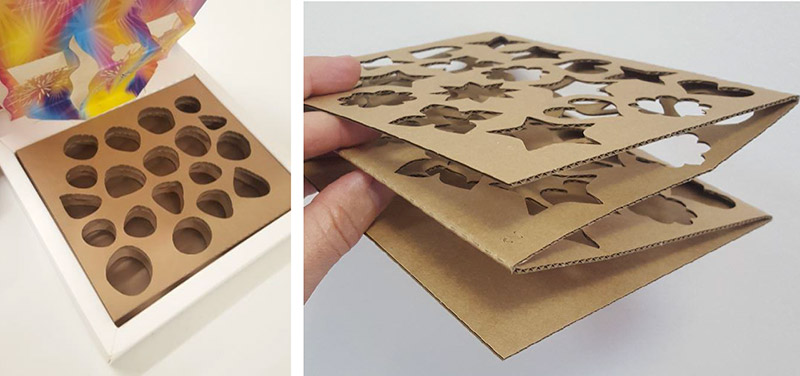 Sustainable Packaging News Roundup 2021
Sustainable packaging is in demand. Here are 11 articles and resources curated by The BoxMaker cover …
Read Now
5 Ways to Eliminate Plastics and Non-Recyclables from Your Corrugated Packaging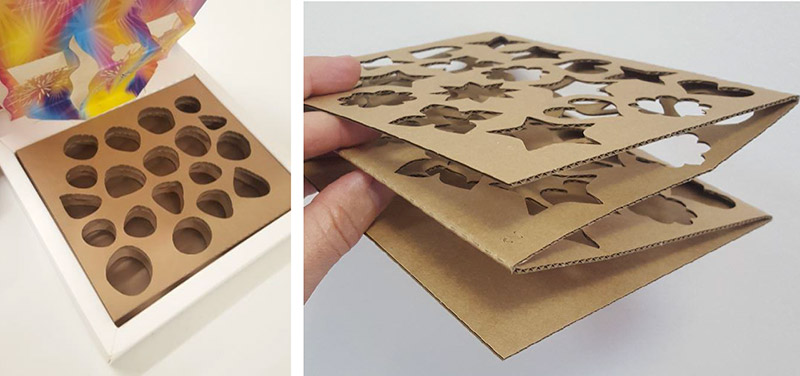 5 Ways to Eliminate Plastics and Non-Recyclables from Your Corrugated Packaging
Consumers expect eco-friendly packaging choices. Here are 5 ways that dieless finishing can be lever …
Read Now
Introducing Hexpand: A New Sustainable Protective Packaging Solution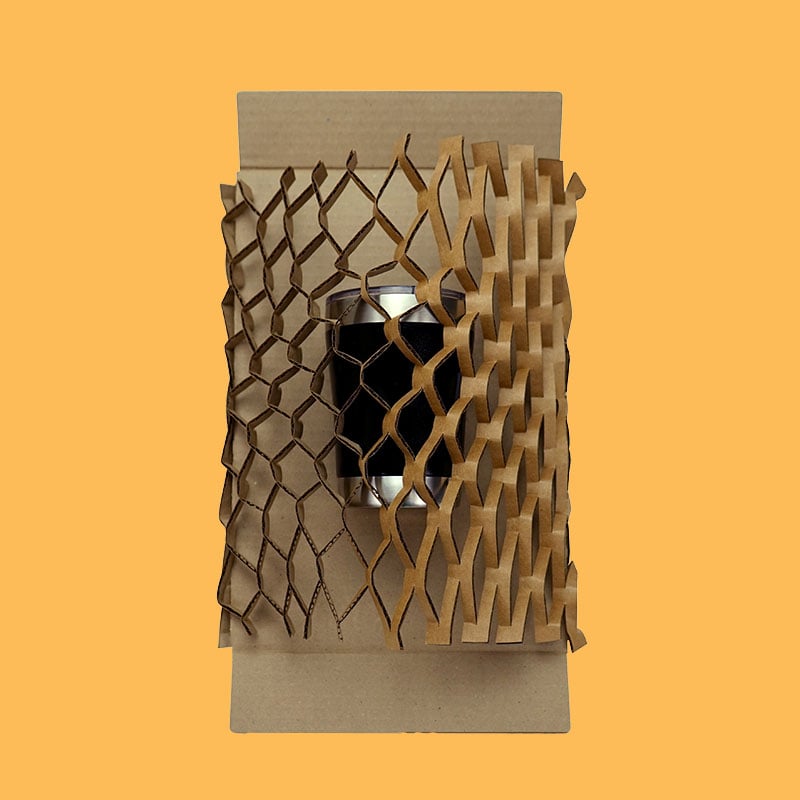 Introducing Hexpand: A New Sustainable Protective Packaging Solution
Hexpand is a new retention and suspension packaging solution offering earth-friendly product protect …
Read Now