How to Calculate the Cost of Packaging
6 min read
September 6, 2019
What Determines the Cost of Packaging?
Many components influence and impact the cost of packaging. From the obvious expenses (such as raw material and labor) to the hidden ones (think warehousing and obsolete inventory). It's important to consider all of the factors when calculating the cost of packaging for your business.
Hard Costs
Hard costs are those that have a direct price associated with them. These are the things that you pay for out-of-pocket during a packaging project and are relatively easy to itemize and tabulate at the end of the day. Hard costs include:
Structural Design
Graphic Design
Custom Packaging Manufacturing
Packaging Supplies and Void Fill
Shipping
Let's take a look at each of these in detail.
Structural Design
Depending on your specific product and application, your packaging manufacturer or an outside agency specializing in packaging design may develop the structural design for your packaging. The cost of creating your design and converting it into a manufacturing-ready file will vary – it may or may not be included in the services provided by your chosen design partner.
You should ask for a quote upfront that details what is included and the anticipated timeline to develop your design before embarking on any packaging project. If you bring an existing file to your packaging manufacturer, they may still need to make adjustments to ensure it will work with their machinery and operations.
Graphic Design

The application of graphics to packaging varies greatly depending on the project. You may be applying a simple 1-color version of your logo to the outside of a shipping box or developing an eye-catching, highly customized retail experience. It may be enough to provide your packaging manufacturer with a logo file in the appropriate color profile and resolution for simple designs.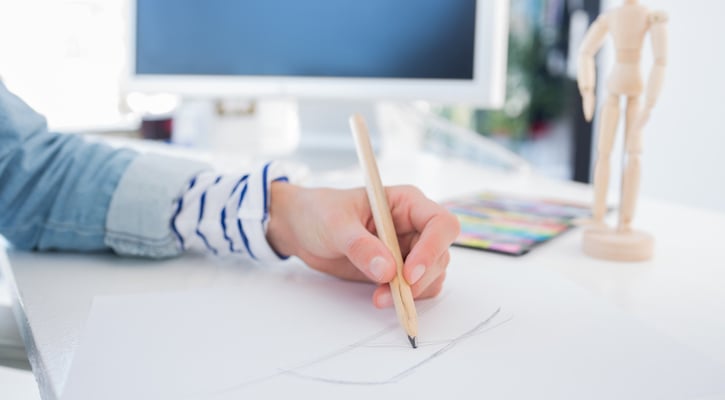 More intricate packaging projects may require the support of a professional graphic designer or design agency. Whichever route you take, the graphic design process is similar to that of structural design, and you should ask for a quote, timeline, and terms upfront. It is never too early to get your graphics team involved.
Custom Packaging Manufacturing

Once your structural design and graphics are finalized and combined into a manufacturing-ready format, you can begin custom manufacturing. The cost of this process depends on the material, size, run volume, print method, tooling/setup charges, and labor. Another consideration is whether or not you choose to offshore your project.
A key component to the success of any packaging project is to bring your manufacturer into the picture early on. Partnering with your Packaging Advisor as early as the product design stage will deliver insight during the formative development phases (structural and graphic design). This insight may ultimately optimize your packaging outcome, including your total cost. You don't want to spend time and money with an expensive branding firm to develop your new packaging concept only to discover that your box has not been optimized for structural integrity or shipping costs.
Similarly, you don't want to send your graphic designer down a creative path that won't work for the print method your packaging will use or your manufacturing budget. Having these discovery sessions and discussions as early as possible and with the manufacturer in the room is far better.
Packaging Supplies and Void Fill
Some or all of the components of your packaging project may be stock items or supplies that must factor into your cost. These can include primary packaging (such as bottles, tubes, and bags), void fill (such as air pillows or paper packaging), packing tape, labels, stretch wrap, and more. Take a look at your packaging supply chain from beginning to end and include your stock product purchases in your packaging cost calculation.
Shipping

In today's logistics-driven environment, the cost of shipping will continue to play a significant role in your total cost of goods. Shipping has potential implications for the cost of packaging on both your project's front and back ends. You may pay for shipping to your warehouse or fulfillment center, and you will pay again when shipping your packaged product to the end user.
The size, shape, and material choice of your packaging affect its weight and assembled dimensions. Weight and size impact the cost of shipping – adding even more incentive to involve an experienced Packaging Advisor early on in the packaging development process.
Hidden Cost Considerations
After tabulating the hard costs of packaging, you must consider any underlying hidden costs to paint the full picture.
Storing Unused Inventory

All companies look at the cost of inventory and storage differently. The cost for space can vary widely from region to region. While it can be tempting to buy packaging in bulk, it's worth considering how you will manage any unused inventory. Contrary to popular belief, buying packaging at the next quantity break to save on cost-per-unit isn't always the most effective strategy. Instead of keeping all that inventory on hand, partner with a supplier who can accommodate just-in-time delivery.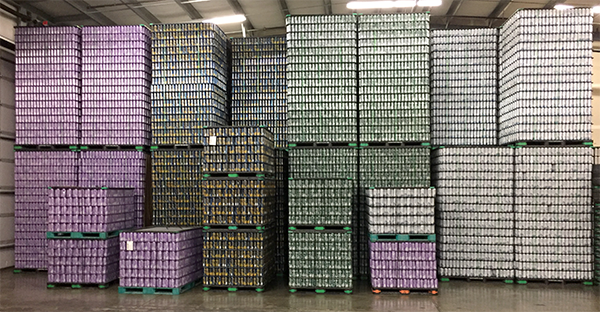 An additional risk of surplus inventory is obsolescence. Changing product labeling, updating certifications, or adapting graphics to fit a target demographic can all result in obsolete packaging. Thus it's important to run right-sized packaging quantities. This way, your money is not tied up in overstock inventory that is at risk of becoming outdated every day it remains unused. Tossing out old stock is the same as throwing away money.
Assembly Time = Packaging Assembly Labor
Successful packaging designs consider the complete lifecycle of the package, including the labor required to assemble and load product into each unit. Tools are available to speed up manual folding and automated solutions to maximize your assembly line.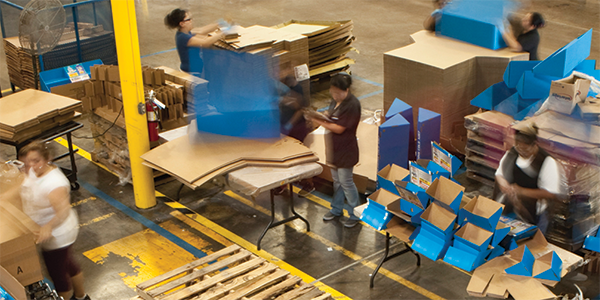 A professional Packaging Advisor can conduct time studies of your current operations to determine what solutions your business might leverage. Integrating automation into your packaging design, equipment, or both can save time and money. Your Packaging Advisor will determine if new equipment or a revised design that reduces handling could improve your costs.
Products Damaged During Shipment
High damage rates mean significant costs for businesses. From the hard costs of replacing the item and re-shipping it to your customer to the hidden costs of lost trust and consumer dissatisfaction with your brand. Reducing your damage rate as much as possible with effective packaging solutions that safely transport your item from the manufacturing floor to its final destination is one of the most impactful ways to reduce costs and improve your environmental profile as a business.
Making Sense of the Dollars: Working with a Packaging Advisor
To accurately account for the cost of your packaging, you must look at the big picture. Evaluating aspects beyond the hard costs will reveal areas of improvement and opportunities to streamline your business operations and optimize your bottom line.
Investing time and money into packaging is risky without ensuring the design is optimized for production. Similarly, you don't want to send your graphic designer down a creative path that ultimately won't work for the print method that your packaging will use. Designing and preparing art files for digital presses is very different from designing for analog print.
Partnering with your Packaging Advisor as early as the product design stage is key to remaining on budget through every step of the packaging process. A knowledgeable Packaging Advisor can deliver insight during the formative development phases (structural and graphic design). They can help both calculate and manage costs during the manufacturing and shipping phase while uncovering efficient solutions to maximize your budget or improve sustainability. They can also help you calculate your return on investment (ROI).
The Packaging Advisors at The BoxMaker can help you develop a comprehensive packaging plan that both speaks to your target consumers and benefits your bottom line.
Download our Free Packaging Budget Worksheet
Keeping track of the hard costs and hidden expenses can ensure you remain on budget throughout every stage of the packaging process. Using a budget planning worksheet can help you organize actual spending and simplify the process of calculating costs. Download our free packaging budget worksheet template today to get started.
3 Tips for Effective Product Packaging Budget Management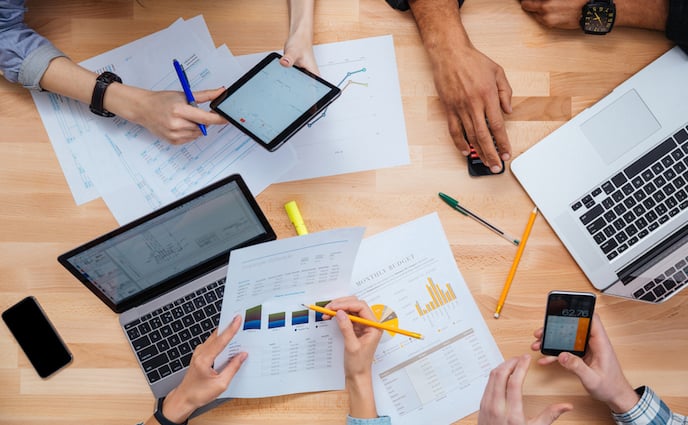 3 Tips for Effective Product Packaging Budget Management
Knowing how to effectively manage a packaging budget can make or break a company. Learn tips to help …
Read Now
How to Plan for a Custom Packaging Production Timeline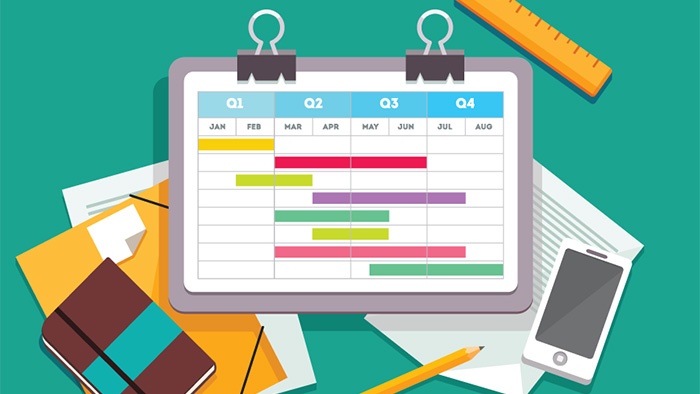 How to Plan for a Custom Packaging Production Timeline
Discover what factors can impact your packaging production timeline, and how to plan ahead in order …
Read Now
5 Ways to Reduce Labor Costs with Packaging
5 Ways to Reduce Labor Costs with Packaging
In May 2018, the U.S. unemployment rate dropped to 3.9%. Add to this a healthy economic outlook and …
Read Now